Crowdsourcing
Trend Hunter PRO - Trend Database of Crowdsourced Insight
Summary: Collaborative consumption refers to a class of new businesses that use the web to enable the sharing and bartering of goods and services — from cars to apartments to office space. The market evolved out of the first generation of general-purpose P2P marketplaces such as Craigslist and eBay and is now tied to the way we use the Internet and cell phones. GigaOM Pro conducted a survey of GigaOM readers to gauge the popularity of the collaborative consumption movement, which services readers are using and the impact certain security concerns will have on the growth of industry.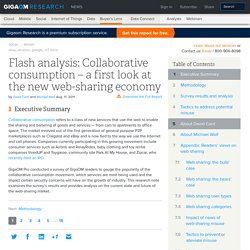 Flash analysis: Collaborative consumption – a first look at the new web-sharing economy
How Do You Save a Dying Language? Crowdsource It - Education
Websites have already tackled language education, but it's not that easy to learn Navajo or Lakota from places like Wikiversity or the Rosetta Project. A 32-year-old South Dakotan is looking to fill that gap. Biagio Arobba has launched LiveAndTell , a user-generated content site for documenting and learning rare languages.
Crowdsourced reports highlight mosquito activity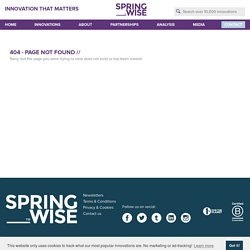 There's no better source than the crowds to tell it like it is, and we've already seen efforts to enlist their help in reporting ski conditions , wildlife sightings and the weather , to name just a few. Now, right on time for summer in the Northern Hemisphere, there's Myggrapporten , a Swedish mobile app that offers crowdsourced data about mosquito activity. Launched last month, Myggrapporten can be downloaded for free from Apple's iTunes store for use on the iPhone, iPod touch or iPad. Developed for mosquito-repellent firm ThermaCELL , Myggrapporten lets users contribute reports about the level of mosquito activity they encounter as they go about their daily lives and summer travels, rating it anywhere from "minor" to "unbearable." Such reports are then aggregated and converted into a heat map, revealing to users at a glance the best and worst places to be for avoiding mosquitoes.
How consumers can help you create new products | How consumers can help you create new products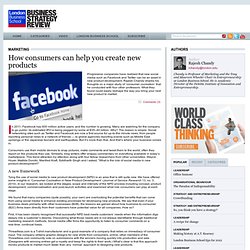 Marketing Progressive companies have realised that new social media such as Facebook and Twitter can be an asset in new product development. Rajesh Chandy shares his thoughts on a major study of 'consumer cocreation' that he conducted with four other professors. What they found could easily reshape the way you bring your next new product to market. I n 2011, Facebook has 600 million active users; and the number is growing.
How to use crowdsourcing techniques in your virtual team — Online Collaboration
A challenge of managing a virtual team is getting timely and thorough input and participation from team members. Whether it's voicing an opinion on an internal company policy or putting in their two cents during a creative brainstorming session for a client project, not being in the same room can leave some folks out of the mix, despite your best efforts to be inclusive.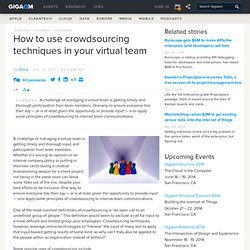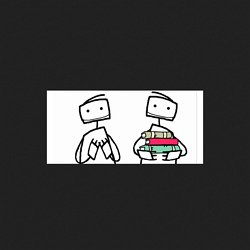 Site connects authors & readers to crowdfund new books
The crowds are playing an ever-growing role in industries of all shapes and sizes, and publishing is no exception. Regular Springwise readers may recall Belgian comic publisher Sandawe , which relies on the crowds to select and fund new titles, and recently we came across UK-based Unbound , which applies a similar principle to the publishing of new books. Founded by three writers, Unbound aims to give people who love books — primarily readers and writers — a say in what does or doesn't get published. Toward that end, it lets agent-recommended authors pitch their ideas on the site; included at the same time is a target number of supporters necessary to launch each idea.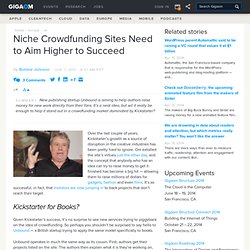 Over the last couple of years, Kickstarter's growth as a source of disruption in the creative industries has been pretty hard to ignore. Om extolled the site's virtues just the other day , and the concept that anybody who has an idea can try to raise money to get it finished has become a big hit — allowing them to raise millions of dollars for gadgets , fashion and even films . It's so successful, in fact, that investors are now jumping in to back projects that don't reach their target. Kickstarter for Books? Given Kickstarter's success, it's no surprise to see new services trying to piggyback on the idea of crowdfunding.
Niche Crowdfunding Sites Need to Aim Higher to Succeed Tech News and Analysis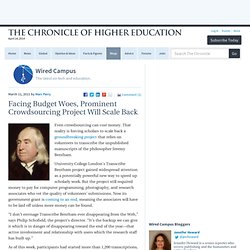 Facing Budget Woes, Prominent Crowdsourcing Project Will Scale Back - Wired Campus
Even crowdsourcing can cost money. That reality is forcing scholars to scale back a groundbreaking project that relies on volunteers to transcribe the unpublished manuscripts of the philosopher Jeremy Bentham. University College London's Transcribe Bentham project gained widespread attention as a potentially powerful new way to speed up scholarly work.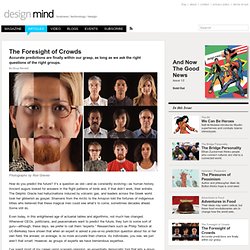 The Foresight of Crowds
By Doug Randall Photographs by Rod Graves How do you predict the future? It's a question as old—and as constantly evolving—as human history. Ancient augurs looked for answers in the flight patterns of birds and, if that didn't work, their entrails.
Foresight Engine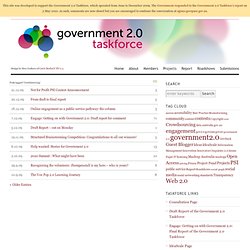 Crowdsourcing | Government 2.0 Taskforce
The Government has now responded to the Government 2.0 Taskforce's report . As such, comments are now closed but you are encouraged to continue the conversation at agimo.govspace.gov.au Design by Ben Crothers of Catch Media CC BY 2.5 Posts tagged 'Crowdsourcing' « Older Entries
The term "strategic planning" conjures up images of suits in conference rooms diagramming the path to world domination on whiteboards. All too often, strategic planning is an activity reserved for the organizational elite—executives aided by consultants. The top dogs think up all the big ideas—and the "troops" execute the plan. Not so for one organization. Last year, the Wikimedia Foundation, a 50-person non-profit supporting Wikipedia and related projects, turned the conventional approach to setting strategy on its head . Against a backdrop of slowing Wikipedia contributions and a declining number of active editors, the foundation turned where it has always turned for answers: to its worldwide community of volunteer "Wikimedians."
Reimagining the organization Wikipedia-style: How a Thousand Volunteers Built a Strategic Plan