CPA Presentation
Jonathon Richter (jrichter@uoregon.edu) is Research Associate, Center for Advanced Technology in Education, and Director of the Center for Learning in Virtual Environments, at the University of Oregon.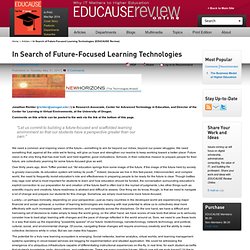 In Search of Future-Focused Learning Technologies (EDUCAUSE Review
Lecture Capture: Lights! Camera! Action!
Lecture Capture | Feature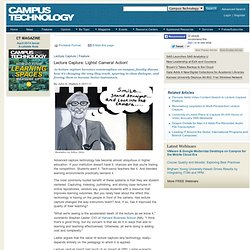 By Josh Fischman At Arizona State University, a high-tech teaching tool with roots in the pre-Internet 1950s has created a bit of a buzz.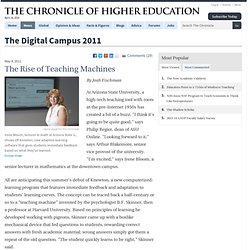 The Rise of Teaching Machines - The Digital Campus
News: Rejecting Double Blind - Inside Higher Ed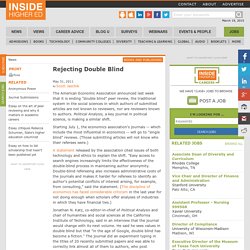 The American Economic Association announced last week that it is ending "double blind" peer review, the traditional system in the social sciences in which authors of submitted articles are not known to reviewers, nor are reviewers known to authors. Political Analysis, a key journal in political science, is making a similar shift.
In the wake of AC Grayling's setting up of the New College of the Humanities the Guardian newspaper has asked for submissions from readers for their vision of the ideal university in under 250 words.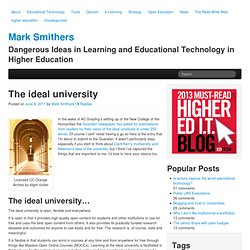 The ideal university | Mark Smithers
Is Higher Education Ready for "The Education Bubble"?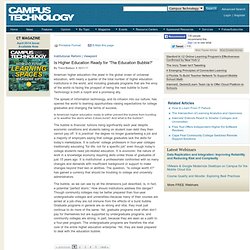 Institutional Reform | Viewpoint Is Higher Education Ready for 'The Education Bubble?'
Is College (Finally) Ready For Its Innovation Revolution? - Derek Thompson - Business
"The price of college is going to fall, and the Internet is going to cause that fall.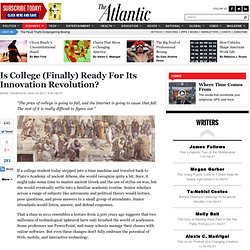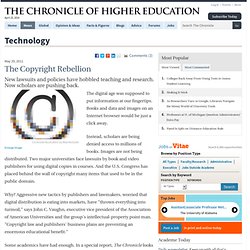 The digital age was supposed to put information at our fingertips. Books and data and images on an Internet browser would be just a click away.
The Copyright Rebellion - Technology
index
Online Learning Portals: Customizing Colleges Right Out of Higher Education? - Faculty
May 29, 2011 Lance Murphey for The Chronicle At the U. of Memphis University College, Joe Rowell applied for academic credits with a portfolio based on his experience in starting and running a software company.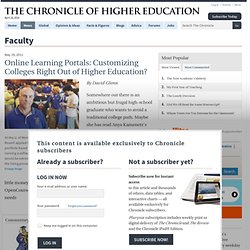 Home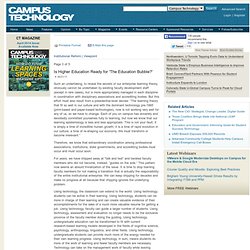 Institutional Reform | Viewpoint
Is Higher Education Ready for "The Education Bubble"?
The cherished principle of academic freedom may be Googled to death, according a new article in the journal called—appropriately—the Journal of Academic Freedom.
Will the Internet Destroy Academic Freedom? - Wired Campus
Changing the Way We Teach
Trendspotter | Feature Changing the Way We Teach
E-Textbooks | News
AcademicPub Opens Custom Textbook-Building to Faculty
Twitter Meets the Breakfast Club - The Digital Campus
By David Silver "Be careful," I used to warn my students back in the mid-1990s as I taught them how to make what we then called "home pages."