Eines_vídeo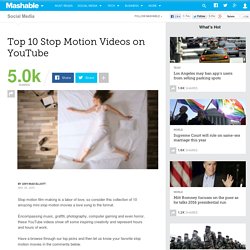 Stop motion film-making is a labor of love, so consider this collection of 10 amazing mini stop motion movies a love song to the format. Encompassing music, graffiti, photography, computer gaming and even horror, these YouTube videos show off some inspiring creativity and represent hours and hours of work. Have a browse through our top picks and then let us know your favorite stop motion movies in the comments below. 1.
Top 10 Stop Motion Videos on YouTube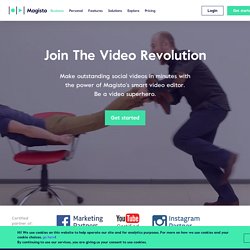 "Magisto is a great app. Easy to use and fantastic results."September 3 by Jemmah "Love this app. Thanks for letting us share great memories."September 1 by Mayra "This app is awesome....the best app for sharing moments missed by loved ones."August 29 by Tre "It's like someone watches your videos and takes all the best parts and creates a fun video.
Delve Networks