Photographers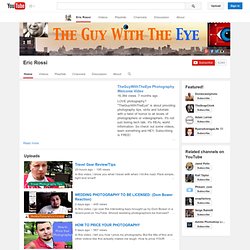 This video is currently unavailable.
EricRossi25
Libri > Ansel Adams - Il negativo > www.internetcamera.it
Fotografo Gino Mazzanobile Varese
Valerie Jardin Photography
Stretching fox." by Igor Shpilenok
Underwater & Marine Photography by professional Underwater Photographer - Douglas J Hoffman
Cultor Fotografia: i migliori fotografi al mondo
David Stanway
Gabriela Herman | Photography
Chris Gin - New Zealand Landscape Photography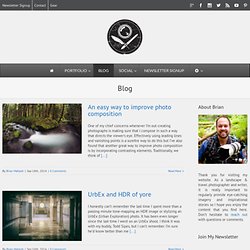 The Blog | Brian Matiash | brianmatiash.com | Portland-based Photographer and Writer
If you'd like to use the photos displayed on this website on a personal website, or for any other non-commercial purpose, please ask first . All images are available for print via SmugMug . Please contact me to arrange the details. If you have interest in licensing any of my photos for commercial purposes, please contact me .
Tim Tadder: Advertising Photographer
Sicily Landscape - Salvo Orlando Photography
MostlyLisa | Photography & iPhoneography tips
Lisa Bettany Photography