Cómo escribir ensayos y artículos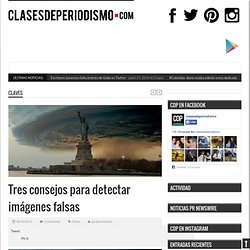 Desde ayer, lunes, se han difundido por las redes sociales muchas imágenes falsas de 'Sandy', algunas muy creíbles como para dudar de estas, pero para detectar estas fotos no solo basta el instinto. Fiona McCann, editora de Storyful, escribió un post con tres consejos para no caer en la trampa. 1.
Tres consejos para detectar imágenes falsas
Research Proposal Guide | Learn how to write a research proposal
Plagiarism
Accessible alternative versions of tutorial content Style examples AGLC3 Australian Guide to Legal Citation, third editionAIP American Institute of PhysicsAPA American Psychological AssociationChicago or notes-bibliographyHarvard or author-dateIEEE Institute of Electrical and Electronics EngineersMLA (Modern Language Association)Turabian based on Chicago styleVancouver or numeric or footnote-endnote, for Biomedical publications
Citing and referencing tutorial, Monash University Library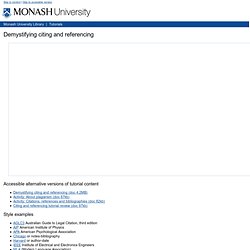 Writing a research thesis
Writing a research proposal
Purpose of a proposal The purpose of the proposal is to help you (as student) to focus and define your research plans. These plans are not binding, in that they may well change substantially as you progress in the research. However, they are an indication to your faculty of your direction and discipline as a researcher. They also help you to prepare your application to the Ethics Committee. The proposal is expected to: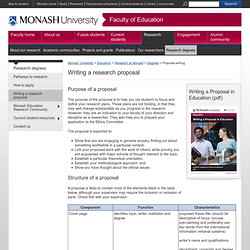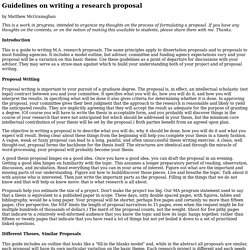 by Matthew McGranaghan This is a work in progress, intended to organize my thoughts on the process of formulating a proposal. If you have any thoughts on the contents, or on the notion of making this available to students, please share them with me. Thanks.
Guidelines on writing a research proposal
A typical research proposal will be somewhere between one and two thousand words. While we do not insist on a definite format, we encourage students to keep the following in mind: The proposal should begin by explaining the subject area in which the research is to be located, and providing an indication of the key theoretical, policy or empirical debates it plans to address.The proposal should then present a brief review of the literature you plan to contribute to in conducting your own research. You need to demonstrate a familiarity with the relevant academic literature and theories relating to your research proposal, and an awareness of the major lines of argument that have been developed in your chosen research field.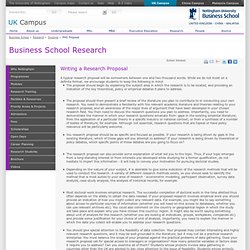 PHD Proposal - Nottingham University Business School
Guide index
How to write a research proposal
Personality Test - Keirsey.com *** Keirsey Temperament Sorter II
University | Thompson Writing Program: Writing as a Process
Siempre he sido -habla Mairena a sus alumnos de Retórica- enemigo de lo que hoy llamamos, con expresión tan ambiciosa como absurda, educación física. No hay que educar físicamente a nadie. Os lo dice un profesor de Gimnasia.
La argumentación
www.upf.edu/pdi/dtf/carmen_lopez_ferrero/argument.pdf
The Hedgehog Review: Vol. 14, No. 1 (Spring 2012) Reprinted from The Hedgehog Review 14.1 (Spring 2012). This essay may not be resold, reprinted, or redistributed for compensation of any kind without prior written permission. Please contact The Hedgehog Review for further details. Last year The Economist published a special report not on the global financial crisis or the polarization of the American electorate, but on the era of big data. Article after article cited one big number after another to bolster the claim that we live in an age of information superabundance.
IASC: The Hedgehog Review - Volume 14, No. 1 (Spring 2012) - Why Google Isn't Making Us Stupid…or Smart - Chad Wellmon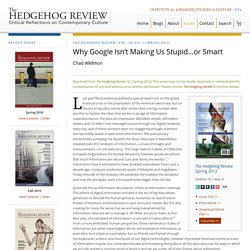 University | Thompson Writing Program: Handouts and Resources
Genres of Writing Working on a laboratory report? A cover letter? A poetry explication?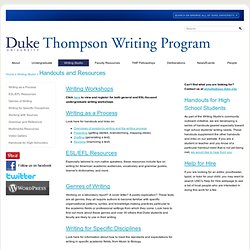 Whales in the Minnesota River?
A Rising Tide of Web Sites That Are Born of Hate
Home > Research Help > General Research Help Topics > Evaluating Internet Information > Url Decoder Uniform Resource Locators, or URLs, are the Internet addresses that you see on the Location bars at the top or bottom of your Web browser (e.g., Netscape or Internet Explorer). URLs provide a standard format for the transmission and reception of a wide variety of information types. Here is how they are constructed:
Url Decoder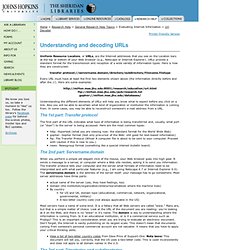 Teaching Web Search Skills: Companion Web Page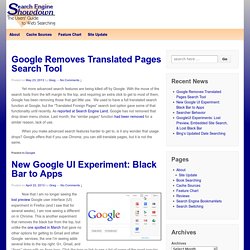 Yet more advanced search features are being killed off by Google. With the move of the search tools from the left margin to the top, and requiring an extra click to get to most of them, Google has been removing those that get little use. We used to have a full translated search function at Google, but the "Translated Foreign Pages" search tool option gave some of that functionality until recently. As reported at Search Engine Land, Google has not removed that drop down menu choice. Last month, the "similar pages" function had been removed for a similar reason, lack of use.
Search Engine Advertising
Home - Evaluating Information Found on the Internet - Library Guides at Johns Hopkins University
The World Wide Web offers information and data from all over the world. Because so much information is available, and because that information can appear to be fairly "anonymous", it is necessary to develop skills to evaluate what you find. When you use a research or academic library, the books, journals and other resources have already been evaluated by scholars, publishers and librarians.
Don't Panic! 7 Ways to File a Tax Extension By William Perez Tax Planning: U.S. Expert Share
Class Handouts for Teaching Web Searching-The Library
Weingarten Learning Resources Center
Click here for details The Weingarten Learning Resources Center provides academic support services and programs for undergraduate, graduate, and professional students at the University of Pennsylvania through its two offices. The Office of Learning Resources (OLR) provides professional instruction in university relevant skills such as academic reading, writing, study strategies, and time management to the Penn student community. The Office of Student Disabilities Services (SDS) provides comprehensive, professional services and programs for students who self-identify with disabilities to ensure equal academic opportunities and participation in University-sponsored programs. The services and programs of both offices are free and confidential.
1. What can the URL tell you? Techniques for Web Evaluation : 1.
OK, so where are we, in the geography of cyberspace? Look at the web page you are trying to evaluate. Does it include any of the following? 1. A header or footer that shows its affiliation as part of a larger web site. 2. A watermark or wallpaper that fulfills the same function. 3.
Practical Steps in Evaluating Internet Resources - Evaluating Information Found on the Internet - Library Guides at Johns Hopkins University
Distinguishing Propaganda and Misinformation - Evaluating Information Found on the Internet - Library Guides at Johns Hopkins University
Items to Consider - Evaluating Information Found on the Internet - Library Guides at Johns Hopkins University
Home - Evaluating Information Found on the Internet - Library Guides at Johns Hopkins University
www.vpul.upenn.edu/lrc/lr/PDF/primary sources %28W%29.pdf
Peer Review
Distinguishing Scholarly Journals from Other Periodicals | olinuris.library.cornell.edu
University | Thompson Writing Program: Working with Sources
A Touchy Topic: Plagiarism | DukeWrites
Evaluating Sources of Information
College Writing Guide - Patrick Rael
Resumen de políticas de la apa para citas y referencias bibliográficas - Razón y Palabra
Rules for Writers with Tabs with 2009 MLA and 2010 APA Updates - Diana Hacker
Rules for Writers 6e