WebDev
CSS/SASS/LESS
Jade - Template Engine. Introduction This tutorial is a work in progress.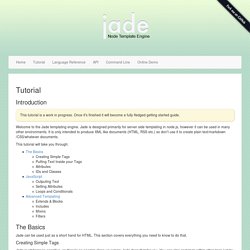 Once it's finished it will become a fully fledged getting started guide. HTML5 & CSS3. Create a Vertical, Horizontal and Diagonal Sliding Content Website with jQuery. Introduction Content Sliding website is one of the famous and creative design techniques for portfolio website.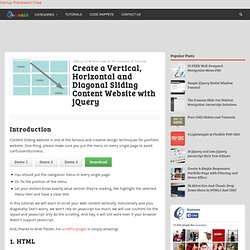 One thing, please make sure you put the menu on every single page to avoid confusion/dizziness.
Virb › Build your own website. Code inc.Files. Sauce Scout Launcher - Sauce Labs. It's easy to go with Sauce because there's no infrastructure setup.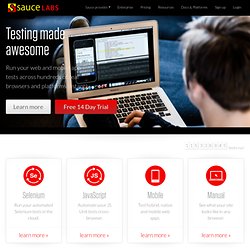 BrianO'NeillEventbrite Now we have less infrastructure to worry about maintaining. BenChessYelp. QR Code Resources. Code Resources. SEO.
JQuery Frameworks
Social Mefia. Form Resources. Gravity Forms Widget + Extra's. Generators. Website Templates. Educational. Appz. Resources. Inspiration. Mobile WevDev. CMS Resources. eCommerce.
---