Marcelo_osorio_
Marcelo
A simply guy in this crazy world
NFC: Near Field Communications
Stream Live Video on Twitter from twitcam- powered by Livestream
Twitcar.tv - En vivo
The Marcelo Osorio Daily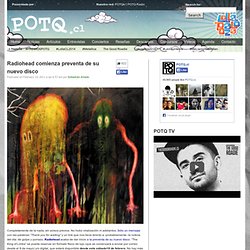 Completamente de la nada, sin avisos previos. No hubo viralización ni adelantos. Sólo un mensaje con las palabras "Thank you for waiting" y un link que nos lleva directo a -probablemente- la noticia del día: de golpe y porrazo, Radiohead acaba de dar inicio a la preventa de su nuevo disco. "The King of Limbs" se puede reservar en formato físico de lujo (que se comenzará a enviar por correo desde el 9 de mayo) y/o digital, que estará disponible desde este sábado19 de febrero.
Radiohead comienza preventa de su nuevo disco | Potq.cl
Marcelo Osorio | MANERO | Santiago
Marcelo Osorio (MarceloDanielOs)
Radio Zero - 97.7 FM en Santiago
PEDROPIEDRA AL VACIO
Hasta La Verdad - Javiera Mena
The Melancholy of Haruhi Suzumiya Trailer
Témpera-Manuel Garcia
viðrar vel til loftárása
Let Me In' Trailer HD
The Marcelo Osorio Daily
Van Rysselberghe descarta renunciar a su cargo tras polémica - Yahoo! Noticias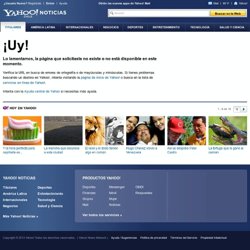 Jamiroquai programó show en Chile para presentar nuevo disco - Yahoo! Noticias
¡Uy! Lo lamentamos, la página que solicitaste no existe o no está disponible en este momento. Verifica la URL en busca de errores de ortografía o de mayúsculas y minúsculas.
The art of data visualization
Marcelo Osorio (MarceloDanielOs)
Share photos and videos on Twitter
LADYHARDCORE
Colin Eagles | COLINEAGLES | In my Castle with my Queen, (e)LADYHARDCORE
Emily Greenquist | 1010
Véronick Raymond | VEROX
Kris Krug | KK | Vancouver