Sites marrants (IMAGES & VIDEOS)
Really Bad Tattoos
Set Of Great Art Illusions
Set Of Great Art Illusions · Filed under Arts Related Posts Cool Illusions Fingerprint Illusions Shadow Illusions Johan Lorbeer Still Life Performance Upside Down Faces Illusion Word Optical Illusion Magazine Illusions Hidden Circles Illusion Eureka Carpark Illusion Transparent Desktops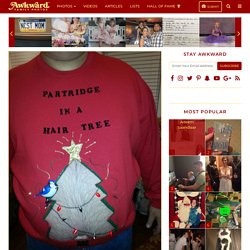 Scenic Stop January 16th, 2014 A perfect place to rest and take in the view.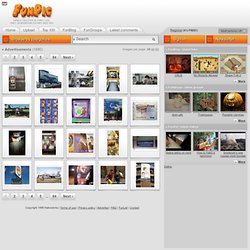 biggest collection of funny, cute, crazy or interesting pictures
Hungarian version Funny pictures – Funpic.hu Adult pictures: onAdult pictures: off Register (It's FREE!) Browse by categories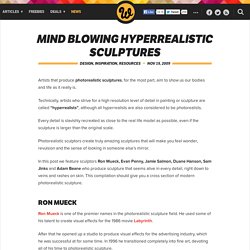 Artists that produce photorealistic sculptures, for the most part, aim to show us our bodies and life as it really is. Technically, artists who strive for a high resolution level of detail in painting or sculpture are called "hyperrealists", although all hyperrealists are also considered to be photorealists. Every detail is slavishly recreated as close to the real life model as possible, even if the sculpture is larger than the original scale. Photorealistic sculptors create truly amazing sculptures that will make you feel wonder, revulsion and the sense of looking in someone else's mirror.