Selections Photos
The_Gooseneck_From_Dead_Horse_Point_State_Park,_Utah.jpg (JPEG Image, 2000x1333 pixels) - Scaled (39%)
Angel-Falls-Venezuela.jpg (JPEG Image, 1024x681 pixels) - Scaled (82
potd.jpg (Image JPEG, 600x858 pixels)
4886324436_d237f44e8d_o.jpg (Image JPEG, 1119x1600 pixels)
Artistic-Photography-6.jpeg (JPEG Image, 1024x840 pixels) - Scaled (66%)
#monofacture deviantART gallery
48742_0_1208x1005.jpg (Image JPEG, 1208x1005 pixels)
deviantART: where ART meets application!
Browsing Photography on deviantART
Browsing People & Portraits on deviantART
Welcome to The Computer Graphics Society
Fantasy Wallpapers and Backgrounds
Forum Donate Now Goal amount for this month: 4000 USD, Received: 130 USD (3%) Please donate to support this community and the costs we incur to keep the site free and online for all. Get all the details on the upcoming live streaming workshops and relief drive here!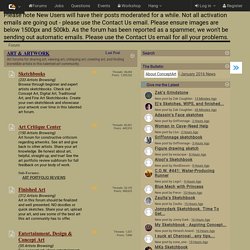 ConceptArt.org Version 3.0
Fantasy Art Wallpapers 3D Images Graphic Design Pictures free wallpaper backgrounds
Her portrait - IwantPix.com
1X - Fine Art Photography & Prints
"Jaime Ibarra"
Photo by Jaime Ibarra - IwantPix.com
Recent posts
Postcards - IwantPix.com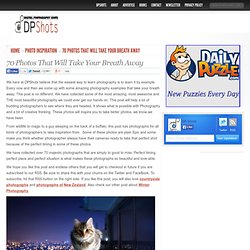 70 Photographs That Will Take Your Breath Away | Digital Photography Shots
We here at DPShots believe that the easiest way to learn photography is to learn it by example. Every now and then we come up with some amazing photography examples that take your breath away. This post is no different. We have collected some of the most amazing, most awesome and THE most beautiful photography we could ever get our hands on. This post will help a lot of budding photographers to see where they are headed.
20110615TLEKotsiopoulos.jpg (Image JPEG, 1296x864 pixels)
inked.jpg (Image JPEG, 825x550 pixels)
There are some things in life that make me feel dated (notice I didn't use the word "old" LOL). For example, sending a fax, writing in cursive (with a pen) and talking on any phone with a cord (and twirling it around my fingers) are all things that kids born in 2011 might never have the opportunity to experience. I remember back in the days when people would say, "I wish I had my camera with me today, I could have taken some great pictures."
20 Captivating Photos Shot At Exactly The Right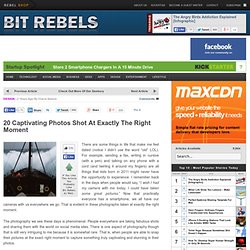 fullmoonhike.swf (application/x-shockwave-flash Object)
unnamed pearl
117911084.jpg (JPEG Image, 900x600 pixels)
Stefano Unterthiner Photography : Animals Face to Face | COLT + RANE
Flour Power | Flickr : partage de photos !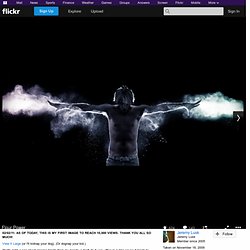 Copy and paste the code below: [url=http://www.flickr.com/photos/jerinthebox/4115866663/][img]http://farm3.staticflickr.com/2760/4115866663_3119fba82d_t.jpg[/img][/url] [url=http://www.flickr.com/photos/jerinthebox/4115866663/]Flour Power[/url] by [url=http://www.flickr.com/people/jerinthebox/]Jeremy Lusk[/url], on Flickr [url=http://www.flickr.com/photos/jerinthebox/4115866663/][img]http://farm3.staticflickr.com/2760/4115866663_3119fba82d_s.jpg[/img][/url] [url=http://www.flickr.com/photos/jerinthebox/4115866663/]Flour Power[/url] by [url=http://www.flickr.com/people/jerinthebox/]Jeremy Lusk[/url], on Flickr [url=http://www.flickr.com/photos/jerinthebox/4115866663/][img]http://farm3.staticflickr.com/2760/4115866663_3119fba82d_q.jpg[/img][/url] [url=http://www.flickr.com/photos/jerinthebox/4115866663/]Flour Power[/url] by [url=http://www.flickr.com/people/jerinthebox/]Jeremy Lusk[/url], on Flickr
0wkqqQtF5X_o.jpg (JPEG Image, 990x604 pixels)