A-1
PREPOS PLACE W/D. Prepositions of place are words which tell us where things are in relation to other things.
Maru is a very funny cat. Her owner shares videos of her playing with boxes. Position of adverbs of frequency. English Test on Simple Present 1. Present Simple Verbs (Letitia Bradley. a4esl.org Present Simple Verbs Click the answer button to see the answer.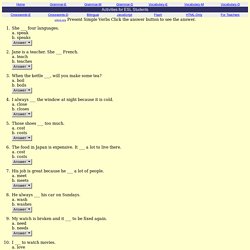 Present Simple Form. PRESENT SIMPLE. VOC. EASY- VERBS. HOW MUCH MANY QUIZ. COUNT UNC WORDS QUIZ 1. COUNT UNC QUIZ 1. Education English as 2nd Language Share this page on: Send to a Friend via Email.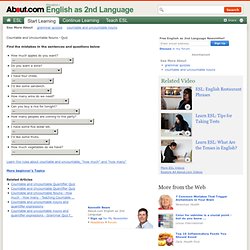 TELL TIME MONSTERS. GIVE DIRECTIONS (EGO) COLOR MAP. GRAY MAP.
---