The Real WebBloggers
Start pearl: I like to collect all kind of info about making money with internet. Mar 13
Lifestyle Design | My 4 Hours
The Mogul Mom | For moms running a business, raising a family and rocking both
Countless hours lost. Writing, but never heard. You publish post after post, and see minimal results.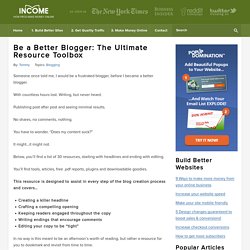 Be a Better Blogger: The Ultimate Resource Toolbox
How Do I Find My Niche or Passion?
I received this question via AskJoelComm.com Joel, I can't find my passion.
Joel Comm - Entrepreneur, Speaker, Social Media Specialist, New York Times Best-Selling Author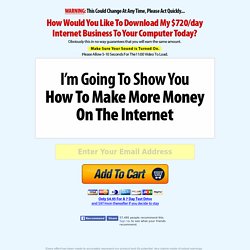 Every effort has been made to accurately represent our product and it's potential. Any claims made of actual earnings or examples of actual results can be verified upon request.
Millionaire Society
Kenny Fabre's Internet marketing Teaching Blog.
Working Moms Only — Where Passion, Empowerment and Success Meet
Digital Marketer | It's just smarter
Driving Traffic | The Internet Traffic Report
Cloud Blueprint
Hey, I'm Glen.