Bookmarking
Save the Web Don't bookmark the web. Save it. Gimme Bar doesn't just keep bookmarks; it stores items in your personal library in the cloud. You can even back things up to Dropbox. Organize Your Stuff Take the content that you've been saving and tell a story about yourself or the world.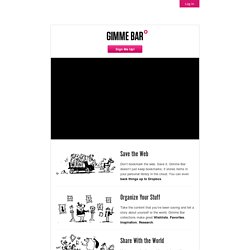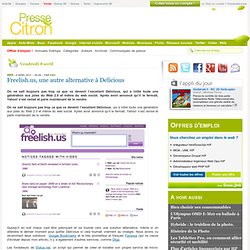 Vendredi 8 avril Web - 8 avril 2011 :: 08:46 :: Par Eric On ne sait toujours pas trop ce que va devenir l'excellent Delicious, qui a initié toute une génération aux joies du Web 2.0 et même du web social.
Freelish.us, une autre alternative à Delicious
us - your personalized search world
La pratique du « bookmarking », qui sommairement consiste à archiver des pages web dont le contenu parait pertinent pour un utilisateur (marques pages virtuels), est rependue depuis longtemps sur le web. De nombreux sites proposent d'archiver des articles et ensuite de les partager publiquement entre utilisateurs. Jusqu'ici, rien de nouveau me direz vous ?! Cependant il me semble que dans une stratégie efficace de surveillance et de gestion de l'e-réputation d'une marque, la veille et l'utilisation des bookmarks sont essentiels. En effet, les bookmarks permettent plusieurs choses : ==> Remonter à la source d'un article (utile, voir diffamant)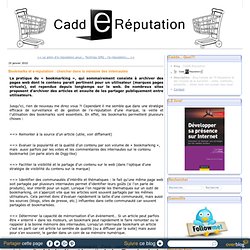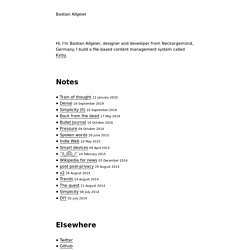 Bookmark, organize and share your favorite images, With Zootool you can bookmark images from any website. To make bookmarking images even easier, we've got special support for plenty of image hosting sites like Flickr, Dribbble, Twitpic or img.ly videos, Zootool can detect and bookmark videos from more than 30 video sites, including Youtube, Vimeo, Flickr, Blip and TED. All your bookmarked videos are playable right inside your bookmark collection. documents Whether you want to bookmark a PDF, a text file or word document, Zootool is the right choice.
pearltrees
Qq articles sur Pearltrees