DESIGNmags
Gamper Martino
Martino Gamper: design is a state of mind 5 March 2014 – 21 April 2014 Serpentine Sackler Gallery, London Ukwww.serpentinegalleries.org Serpentine Galleries has invited the influential London-based Italian designer Martino Gamper to curate a new exhibition at the Serpentine Sackler Gallery. design is a state of mind will present a landscape of shelving systems, telling the story of design objects and their impact on our lives. This is the second major design exhibition staged by the Serpentine, following Design Real curated by Konstantin Grcic in 2009. Martino Gamper said: "There is no perfect design and there is no über-design. Objects talk to us personally. Some might be more functional than others, and the emotional attachment is very individual.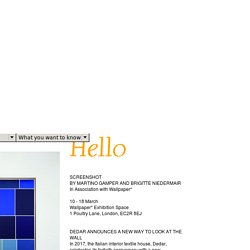 В век расцвета глобальной сети интернет и прогресса генной инженерии существуют нюансы в решении приземлённых, но важных вопросов. После длинного и увлекательного сеанса в туалет кинотеатра часто выстраивается очередь. Как распознать свободную кабинку? Когда людей много, схема простая: один вышел - другой зашел.
Design-Review.info - Современный дизайн / Modern Design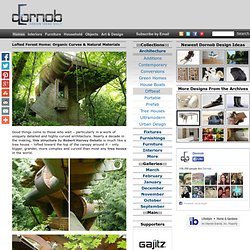 Good things come to those who wait – particularly in a work of uniquely detailed and highly curved architecture. Nearly a decade in the making, this structure by Robert Harvey Oshatz is much like a tree house – lofted toward the top of the canopy around it – only bigger, grander, more complex and curved than most any tree house in the world. The perimeter of the structure is pushed out into the forest around it, curving in and out to create views as well as a sense of intimacy with the coniferous and deciduous tree cover.
Posted by Kat Bauman | 4 Apr 2014 | Comments (0) "Shape" is a fun animated exploration of what design can mean and how it shapes our experiences. It's the heart of a project by PIVOT Dublin that has grown over the last few years to include an informative website, educational program and outreach campaign. All of the elements aim to educate the youths (and the public at large) about creative work and history around design.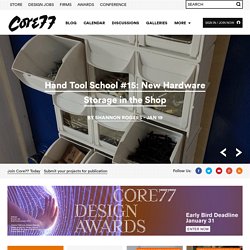 15 Examples of Creative Packaging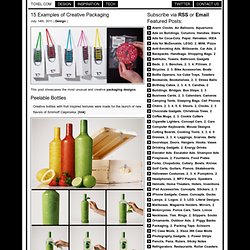 This post showcases the most unusual and creative packaging designs. Peelable Bottles Creative bottles with fruit inspired textures were made for the launch of new flavors of Smirnoff Caipiroska. [link] Nobilin Pills Packaging Clever packaging shows how the product works: every pill targets heavy food in your stomach.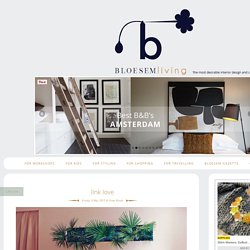 Friday, 24 January 2014 by Irene Hoofs Lile Sadi has all kinds of exciting home accessories. The aim of their original textiles, wallpapers, and bevy of interior products, is to bring minimalism and joy into the homes of people, and I think their products definitely do that. I love that whatever you find in their online shop is unique. What I mean is that they carry bread boards, but instead of the usual shapes, it comes in the shape of a bear.