DESIGNmags
Gamper Martino
Design-Review.info - Современный дизайн / Modern Design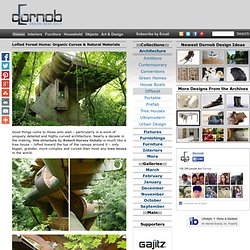 Good things come to those who wait – particularly in a work of uniquely detailed and highly curved architecture. Nearly a decade in the making, this structure by Robert Harvey Oshatz is much like a tree house – lofted toward the top of the canopy around it – only bigger, grander, more complex and curved than most any tree house in the world. The perimeter of the structure is pushed out into the forest around it, curving in and out to create views as well as a sense of intimacy with the coniferous and deciduous tree cover.
15 Examples of Creative Packaging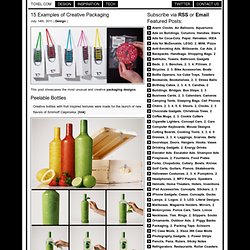 This post showcases the most unusual and creative packaging designs. Peelable Bottles Creative bottles with fruit inspired textures were made for the launch of new flavors of Smirnoff Caipiroska. [link] Nobilin Pills Packaging Clever packaging shows how the product works: every pill targets heavy food in your stomach.