Research- crime prevention strategies
Bienvenidos al proyecto de educacion | BastaYaPR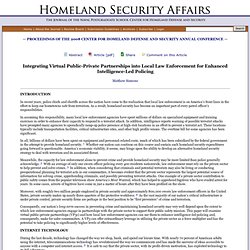 Introduction In recent years, police chiefs and sheriffs across the nation have come to the realization that local law enforcement is on America's front lines in the effort to keep our hometowns safe from terrorism. As a result, homeland security has become an important part of every patrol officer's responsibilities.
Homeland Security Affairs: Article - Integrating Virtual Public-Private Partnerships into Local Law Enforcement for Enhanced Intelligence-Led Policing
GetDokumentation
Paper33
Sharpening_the_Lens._Private_Sector_Involvement_in_Crime_Prevention_ANG
braga_pop_intro
viable mechanism to avoid crime
10-52410_Guidelines_eBook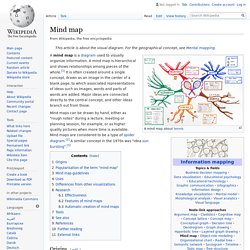 Hand-drawn and computer-drawn variations of a mind map. A mind map is a diagram used to visually outline information. A mind map is often created around a single word or text, placed in the center, to which associated ideas, words and concepts are added. Major categories radiate from a central node, and lesser categories are sub-branches of larger branches.[1] Categories can represent words, ideas, tasks, or other items related to a central key word or idea. Mind maps can be drawn by hand, either as "rough notes" during a lecture or meeting, for example, or as higher quality pictures when more time is available. An example of a rough mind map is illustrated.
Rapid Response Outreach Tools — National Crime Prevention Council
Developing Local Crime Prevention Programs: Examples of Problems and Strategies
fy12-crs-justification
WP5_Product_Proofing