Herramientas =)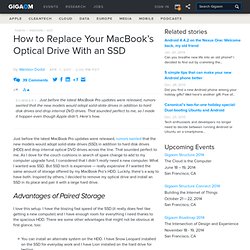 Just before the latest MacBook Pro updates were released, rumors swirled that the new models would adopt solid-state drives (SSD) in addition to hard disk drives (HDD) and drop internal optical DVD drives across the line. That sounded perfect to me. As I dove for the couch cushions in search of spare change to add to my computer upgrade fund, I considered that I didn't really need a new computer. What I wanted was SSD.
How to Replace Your MacBook's Optical Drive With an SSD
10 tips for painless collaborative projects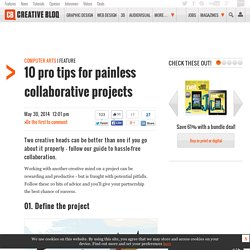 1 Define the project Ideas generated on evenings down the pub or at networking events may crackle with potential, but take time to consider the reality of the project and define what it will involve. Are you biting off more than you can chew? Will you and your collaborative partner expect payment? Will the project have any commercial merit? What's the intended use or idea behind it all?
Art + Tech: Public conversations through Arduino