Remote-Sensing
Last update - August 13, 2000
NCGIA Core Curriculum in GISci - Detailed Outline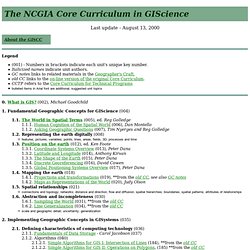 Table of Contents for the NCGIA Core Curriculum 1990 Version
NCGIA CORE CURRICULUM 1990 VersionTable of contents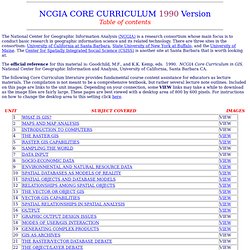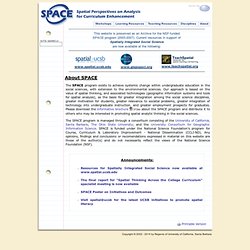 SPACE - Spatial Perspectives on Analysis for Curriculum Enhancem
This website is preserved as an Archive for the NSF-funded SPACE program (2003-2007).
Notes for GIS and The Geographer's Craft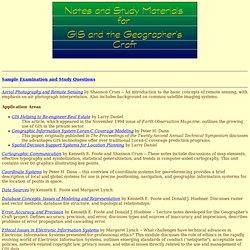 Sample Examination and Study Questions Aerial Photography and Remote Sensing by Shannon Crum -- An introduction to the basic concepts of remote sensing, with emphasis on air photograph interpretation. Also includes background on common satellite imaging systems.
Geography 165. Introduction to Cartography and Remote Sensing