Mode
Eleonore Bridge, blog mode, la méchante, site féminin, Paris. Style rookie. Knight cat. Souvenirs. DAYDREAM LILY. Play like a girl. Paris, photo, déco, mode, tendances, humeurs et caetera. JAK & JIL BLOG. Fifi Lapin. Le Blog de Betty : Blog mode, blog tendances, photos de mode.
The cherry blossom girl. Sea of Shoes. Yvan Rodic. Face Hunter. Punky b's fashion diary. Caf? Mode, l'oeil d'une parisienne (presque) ? la page - Lexpress Styles. A-t-on jamais autant pensé à ce qu'on mange?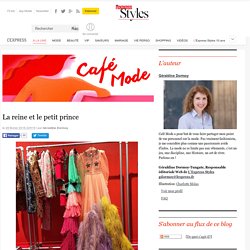 Je ne peux plus ouvrir un magazine sans lire quelque chose sur l'alimentation sans gluten. Sur Instagram, c'est à qui photographiera l'assiette la plus appétissante. Garance Doré.
---