Logiciels
Catalogue d'applications portables
Vous n'êtes pas connecté ou pas encore membre Savoir comment être prévenu automatiquement des mises à jour de mes logiciels Pas de mise à jour disponible pour vos logiciels suivis L'outil de suivi des mises à jour logiciel est l'outil indispensable pour ne jamais rater la mise à jour de vos logiciels préférés !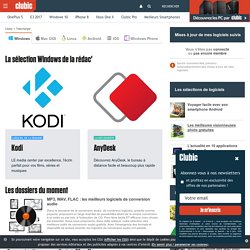 Éditeur Framasoft Association loi 1901 déclarée en sous-préfecture d'Arles le 2 décembre 2003 sous le n° 0132007842 N° Siret : 500 715 776 00018 Siège social Association Framasoft Pierre-Yves Gosset c/o Locaux Motiv 10 bis, rue Jangot 69007 LYON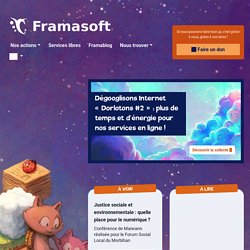 You can learn more about a program by hovering over it. Ninite installs apps for you in the background. No clicking next. We say NO to toolbars or other junk. Your installer will update apps to the latest versions.