Delphi
TMS Software | Products | Free tools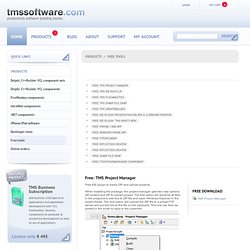 Free Tools
– Delicious
DelphiFeeds.com - All Delphi blogs in one place - Delphi community and news
The Road to Delphi – a Blog about programming
Chief Delphi - Portal
Ramos da Informática
Resumo TI - Tecnologia da Informação
Biblioteca para impressora matricial no Windows - FórumWeb
s Delphi Pages
Delphi - Tudo o que você queria saber
Delphi - Tudo o que você queria saber: Impressão direto pra porta (lpt, usb)
//declare o tipo e a classe abaixo //caso alguem tenha alguma duvida entre em contato //ntw@wmail.com.br type DOC_INFO_1 = Packed Record pDocName: PChar; pOutputFile: PChar; pDataType: PChar; End; TDirectPrinterStream = Class(TStream) private FPrinter: TPrinter; FHandle: THandle; FTitle: String; procedure CreateHandle; procedure FreeHandle; public constructor Create(aPrinter: TPrinter; aTitle: String); destructor Destroy; Override; function Write(const Buffer; Count: LongInt): Longint; Override; function Read(var Buffer; Count: Longint): Longint; override; property Handle: THandle Read FHandle; End;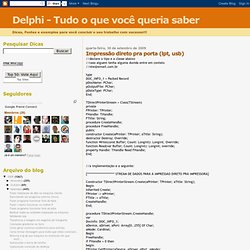 (Parte 1 de 27) Um tutorial com as 100 melhores dicas selecionadas a dedo em toda a Internet para facilitar ainda mais o seu apredinzado em Delphi.
100 Dicas DELPHi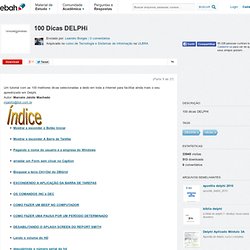 900 Dicas Delphi
Discover Yourself!
delphi - How to write a number on a TShape Component
ORM for Delphi - Object Relational Mapping / Persistence Frameworks for Delphi
Working with database data in Delphi can be really simple.