Chutney Garden - Trinidad - Miami - India
History of the Osun festival. River Osun takes its source from Igede-Ekiti, meanders through Ilesha and the grove in Osogbo.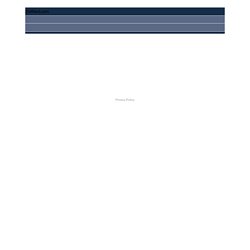 The water goddess Osun established her kingdom there, assisted by lesser spirits to carry out her daily routine, which included dyeing. Between the 16th and 17th centuries when Oba Laroye (a.k.a Gbadewolu), the Owa Oroki of Ipole Omu, Olutinmehin (a great hunter) and their subjects migrated from Ipole Omu because of scarcity of water, they also settled at the grove. Osun festival. The influences that can affect the history of a people are said to be of two kinds, which can be called internal or external, the former resulting from the character and pursuits of the people, the latter from the historical contacts and the political or religious movements and fashions that have come from outside.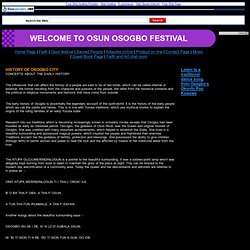 The early history of Osogbo is essentially the legendary account of the spirit-world; it is the history of the early people whom we call the spirits and fairies. This is in line with Yoruba traditions, which use mythical stories to explain the origins of the ruling families of an early Yoruba state. Research into our traditions which is becoming increasingly known in scholarly circles reveals that Osogbo had been founded as early as Oduduwa period. Oso-igbo, the goddess of Osun River, was the Queen and original founder of Osogbo. Egbe Orisa Osun Festival – Atlanta | Roots and Rooted. Ganga Dhaaraa River Festival, Trinidad and Tobago. Disclaimer Please note: the text contained in "Ganga Dhaaraa River Festival, Trinidad and Tobago" has not been corrected, edited or verified by Demotix and is the raw text submitted by the photojournalist.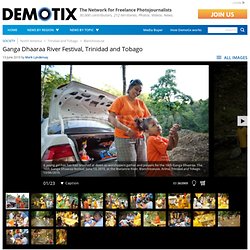 All views and opinions expressed are that of the independent photojournalist and do not represent the views of Demotix Ltd. The Trinidad Guardian -Online Edition Ver 2.0. Ganga Dhaaraa festival ties to ancient tradition Ganga Dhaaraa Teerath, an annual pilgrimage to Ganga Dhaaraa in the Northern Range, will be held on June 6, 2004 from 4 am.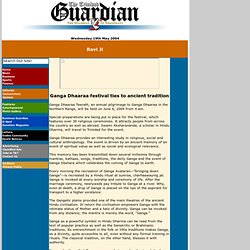 Special preparations are being put in place for the festival, which features over 30 religious ceremonies. Things I've Found in Pockets | Just another WordPress.com site. Moon Phases :: Calendars. Moon Phases Free Daily Moon Phases Website Module Past & Future Moon Phase Calendars The free moon module shown above is pretty useful.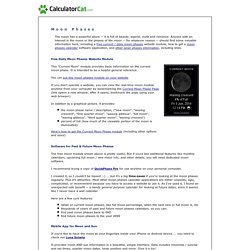 But if you'd like additional features like monthly calendars, upcoming full moon / new moon info, and other details, download a copy of QuickPhase for use anytime on your personal computer. I created it, so I couldn't be biased :-) ... but it's a big time-saver if you're looking at the moon phases regularly.
---