Psychology
The Human Mind This article is meant to be informational and primarily help us in the DS forums to call things by their proper name. This outline is not a tool for self-diagnosis . If you, by any chance, recognize yourself in one of the descriptions and are therefore concerned for your mental health, please check with someone who knows.
Personality Disorders » The Human Mind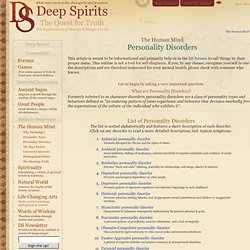 I Hope This Post Will Change Your Life!
-POSSIBLE IMAGES OF AN ENTITY- This is a video analyst of what may be evidence of an entity as mentioned above. Whether you believe it or not, there are thousands of videos and claims throughout the internet with people claiming they have caught an individual(s) "shapeshifting" on television. Claims like this have been made popular by the writings of David Icke, but unfortunately have led to numerous outrageous claims of what I feel may be legitimate subject matter, especially with ancient cultures and quantum mechanics taken into account. These "shapeshifting" individuals mainly consist of those in politics and entertainment and more than 80% of these claims can be explained through studio lighting and regular video compression. Yet, there are several that leave me at a loss for explanation.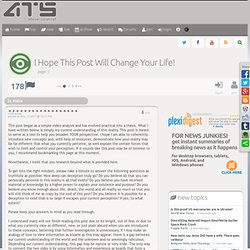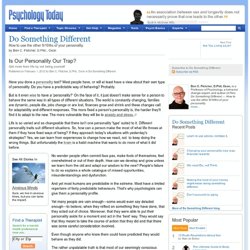 Have you done a personality test? Most people have, or will at least have a view about their own type of personality. Do you have a predictable way of behaving? Probably.
Is Our Personality Our Trap?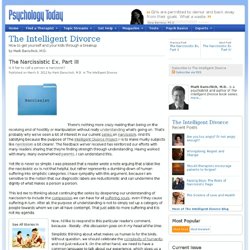 The Narcissistic Ex, Part III
There's nothing more crazy making than being on the receiving end of hostility or manipulation without really understanding what's going on. That's probably why we've seen a lot of interest in our current series on narcissism . And it's satisfying because the purpose of The Intelligent Divorce Project is to make murky subjects like narcissism a bit clearer. The feedback we'ver received has reinforced our efforts with many readers sharing that they're finding strength through understanding. Having worked with many, many overwhelmed parents , I can understand this. Yet life is never so simple.