Blog
Tabletop Fix
Tabletop Fix
Salut à tous !!! Je ne suis pas mort, je n'ai pas arrêté Mordheim, je n'ai pas jeté mes figurines, je suis juste à la rue.... Je trouve le temps de jouer, de lire Warfo, mais pas bien plus !! Et faut que les choses changent !! Bref, après ce brin de "My Life Story" un peu de concret !! Je suis tombé sur ce site de décors pendant mes heures overbookées de boulot ;oD !!
Décors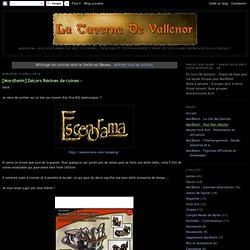 Hamburger Tactica - Legends of the High Seas
Black Pirate Phantom
dartelminiatures.wordpress
Piraten!