Blog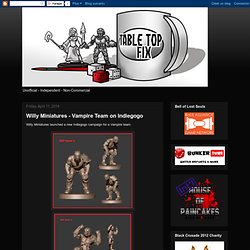 Spartan Games presents "Valkyrie's Fury", a new super-heavy bomber for Dystopian Wars: Ex-Polish Lithuanian Commonwealth Pilot Esmerelda Mieszka is a gun for hire with a grudge to bear. After the death of her family at the hands of Russian Coalition forces, this talented pilot took to the skies in the name of vengeance.
Tabletop Fix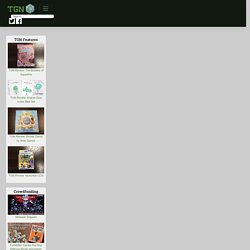 Greebo is in their final day for their Hand of Death – Rats and Turtles miniatures over on Indiegogo. They're more than 4x funded, so check out the extras included as well. Source
Welcome to The Miniatures Page, the home of miniature wargaming on the Internet. A "wargaming miniature" is a scale replica of a soldier or vehicle intended for use in a game. Here we cover everything from Ancient Egypt to the War on Terror, from haunted dungeons to dueling starships, from German panzers to Prussian lancers... and no historical era is too obscure! Just click on anything that looks interesting - and if you get lost, clicking on our logo will always bring you back to this homepage.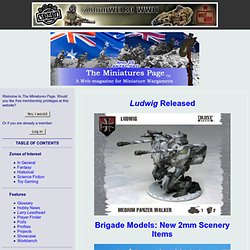 Tabletop Fix
Salut @ tous... Et voila, c'est la reprise de Mordheim aprés.... Pfiouuuuuu !! 1 an et demi sans monter du pitous et peindre :( C'est mal et ça me manquait ! Du coup j'ai fait l'acquisition, d'une boite de soldat de l'empire (plastique), d'une boite d'archer impérial (plastique), et d'une boite de milice (encore et toujours du plastique, parce que c'est fantastique :) ) ! L'objet de ces différents achats c'est de monter 3 bandes jouables pour Mordheim dont deux "pour le fun", avec des techniques de jeux "expérimentales" ;-) !!
Décors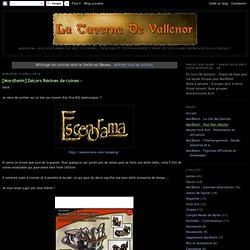 Black Pirate Phantom
dartelminiatures.wordpress
Si è concluso il contest indetto da Manorhouse workshop, i lavori eseguiti dai concorrenti sono risultati tutti ben fatti e tra questi spiccano alcuni veramente eccezionali. Qui sotto la classifica finale dei primi tre. 1° Capochino con La dimora do Dorothy 2° Sanguemarcio con Fantasmi a Venezia