Shopping
Online Shopping: Shop Online for Mobiles, Books, Digital Cameras, Computers, Fashion Jewellery at Indiatimes Shopping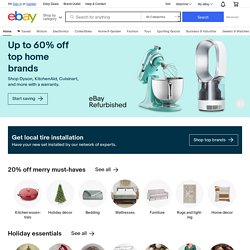 The Grand Dame A tribute to Madame D See that shiny bauble?
Where India Shops HomeShop18 pioneered the concept of virtual shopping by launching India's first 24-hour home shopping TV channel in 2008. Today, HomeShop18 is the only virtual shopping destination in India available through multiple media - switch on our TV channel to experience an innovative and guided demonstration of exclusive products, browse through our online store to fill your shopping cart with cool offerings at pocket-friendly prices, and shop smart from our mobile store on-the-go. We are one of the most awarded virtual shopping platforms and have over 7 million happy shoppers who can vouch for our services.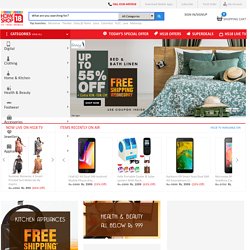 Online Shopping at Rediff Shopping for Mobile phone, Gift Jewellery, Games & Toys, Laptops, Digital Camera, Pen Drives and more at the online Gift store.