Drinks
It's no secret… I'm a big fan of the Chocolate-Hazelnut flavor combination. So far I've used this flavor profile to make these cookies…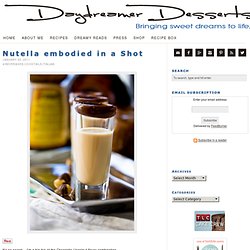 Nutella embodied in a Shot
Infusing vodka with Skittles is a very popular trend right now. There are a couple of different ways to do it.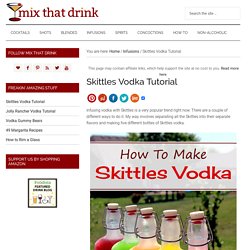 Squirtle, Wartortle, Blastoise (Pokemon Shot and Cocktails) Ingredients: Squirtle- 1/3 shot spiced rum 1/3 shot coconut rum 1/3 shot blue curacao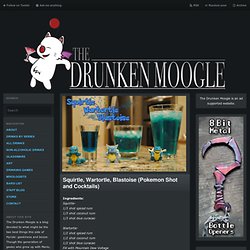 ambrosia: Strawberry Lassi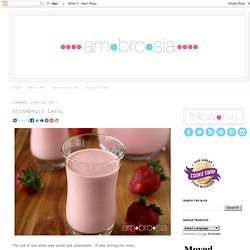 The end of last week was brutal and unbearable.
When I lived in London my friends and I found a little Italian cafe in Soho that served the most amazing hot chocolate.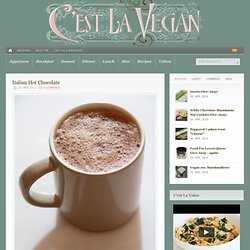 Italian Hot Chocolate | C'est La Vegan