Blogs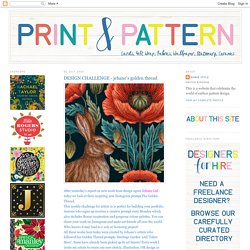 Are you an emerging designer ready to make it big in the surface pattern design world? This is an incredible opportunity to win a design scholarship worth over $2000 to help you on your way! Sponsored by Print & Pattern, the ABSPD Design Scholarship will provide you with access to over a year's worth of top design courses, access to top trend site Stylesight and a host of exciting promotional opportunities. One person will win the following:
FreeSpirit fabric Gallery Index
kris's color stripes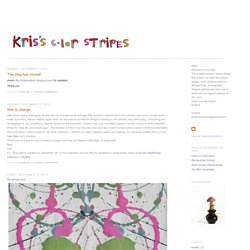 after three years of blogging it's time for me to make some changes.The moment I started Kris's color stripes I was sure I would never make something fashion related again since my experience as fashion-designer working in the industry was exhausting, uninspiring and devastating for my creativity but slightly, thanks to this wonderful medium and your incredible support my teen dream to make beautiful things for daily life come back again. The decision to move from this blog was hard but I wish to enjoy every moment of this transformation and need time to concentrate on my work a bit more. I still find my colour palettes useful and inspiring so I will keep posting them on my new blog every Monday.