Memoir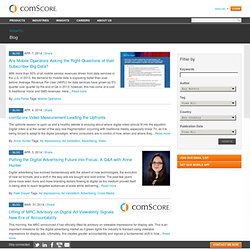 Blog Apr. 1, 2013 | Share Multi-Platform Media Usage is Not a Zero Sum Game Conventional wisdom would suggest that in this age of media fragmentation, usage of multiple devices – TVs, PCs, smartphones, and tablets – would inevitably cannibalize one another.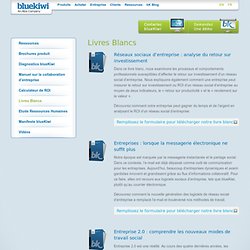 Livres blancs: Les réseaux sociaux et l'entreprise
Réseaux sociaux d'entreprise : analyse du retour sur investissement Dans ce livre blanc, nous examinons les processus et comportements professionnels susceptibles d'affecter le retour sur investissement d'un réseau social d'entreprise.
Les réseaux sociaux : moteurs de croissance en entreprise ?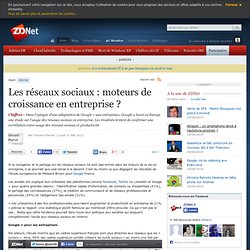 Si la navigation et le partage sur les réseaux sociaux ne sont pas entrés dans les mœurs de la vie en entreprise, il se pourrait que cela tende à le devenir.
Conference Jeremy Benmoussa - Gagner Plus avec Facebook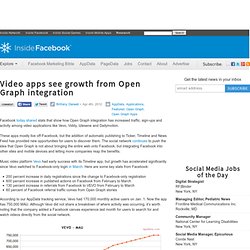 Facebook today shared stats that show how Open Graph integration has increased traffic, sign-ups and activity among video applications like Vevo, Viddy, Izlesene and Dailymotion. These apps mostly live off-Facebook, but the addition of automatic publishing to Ticker, Timeline and News Feed has provided new opportunities for users to discover them.
Video apps see growth from Open Graph integration
iOS, iPhone, and iPad application leaderboards, charts, and metrics
Guide: Working With Multiple Objects - Développeurs Facebook
By Brian Solis On April 5, 2012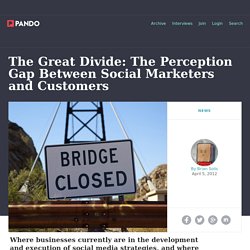 The Great Divide: The Perception Gap Between Social Marketers and Customers
vanpattenmedia/easy-opengraph