Budget equipment
Studio Lighting - Super Simple Light Tent. I was inspired to do this project after seeing the PVC light tent posted on the MAKE blog.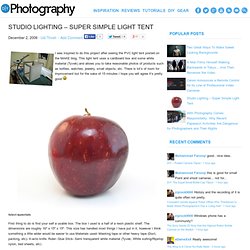 This light tent uses a cardboard box and some white material (Tyvek) and allows you to take reasonable photos of products such as bottles, watches, jewelry, small objects, etc. There is lot's of room for improvement but for the sake of 15 minutes I hope you will agree it's pretty good Select materials First thing to do is find your self a usable box. Budget flash diffuser. Direct flash light is very hard and produces hard shadows.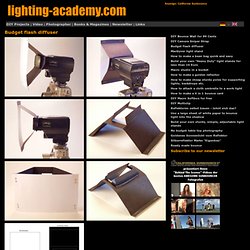 In order to make the light softer, you can use a diffuser. This sits between the light and subject and makes it softer. 3 Pack Coleman Cable 05932 8-1/2" Heavy Duty Reflector Clamp Lig.
---