Budget equipment
I was inspired to do this project after seeing the PVC light tent posted on the MAKE blog. This light tent uses a cardboard box and some white material (Tyvek) and allows you to take reasonable photos of products such as bottles, watches, jewelry, small objects, etc.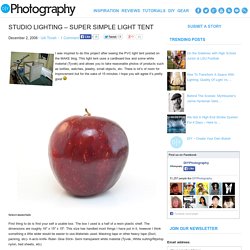 Studio Lighting - Super Simple Light Tent
Direct flash light is very hard and produces hard shadows. In order to make the light softer, you can use a diffuser. This sits between the light and subject and makes it softer.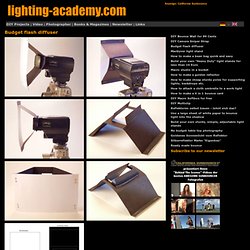 Budget flash diffuser
3 Pack Coleman Cable 05932 8-1/2" Heavy Duty Reflector Clamp Lig