Carob Info
The Carob Bean (Ceratonia siliqua) is a Mediterranean tree that has a fascinating history spanning over 4 thousand years. This wilderness fruit is thought to have been the locust that St.John the Baptist ate whilst in the desert, hence the name St. John's bread. The Jews used to hide from the Romans amongst the carob branches and eat the fruit to survive. The beans were used to weigh gold, which is where the term carat came from, Keration being the ancient Greek name for Carob.
Ancient Food Tree Factsheet - Gardening Australia - ABC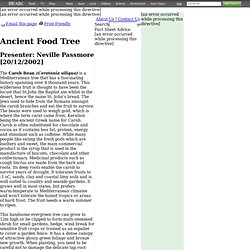 History and Origins The Carob tree is a species native to the Mediterranean region and has been cultivated in the area for nearly four thousand years. The centre of origin of the carob tree appears to be the Middle East (Syria and Palestine) and is believed to have been spread by the Greeks to mainland Greece, Cyprus and Italy while the Arabs have disseminated it along the coast of North Africa and finally to Portugal and Spain. In recent times, carob cultivation has reached other Mediterranean-like regions of the world including Australia, California, Mexico, Chile and Argentina. The scientific name of the carob tree is 'Ceratonia siliqua' derived from the Greek word 'keration' which means horn as the shape of the pod itself.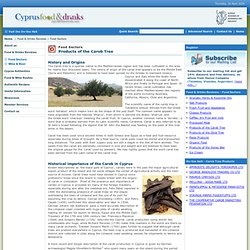 Cyprus Food and Drinks - Products of the Carob Tree
Carob | GreenMedInfo | Substance | Natural Medicine | Alternative Medicine | Consumer Advocacy
Events, PR opportunities Etc
Carob Studies, Papers & Science
Carob Molasses - What the Heck is It?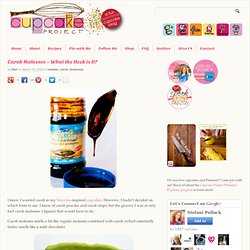 I knew I wanted carob in my Teeccino -inspired cupcakes . However, I hadn't decided on which form to use. I knew of carob powder and carob chips, but the grocery I was at only had carob molasses.
Pekmez is the name given to the syrup made from either Mulberries, Carob pods and Grapes. It is very very healthy even being prescribed by doctors to infants, children, the elderly, infirmed, pregnant women and various other illnesses. Pekmez is widely available at the local supermarkets and bazaars or you can make them at home.
Pekmez - Mulberry, Carob and Grape Syrup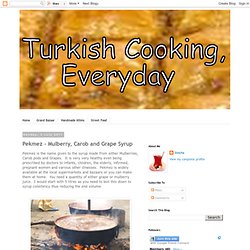 I'm a chocolate lover; you know that already. And I'm sensitive to caffeine; you know that, too. So, let's be frank: When you love chocolate, it's hard to find a replacement with the same flavor and mouth-feel, right?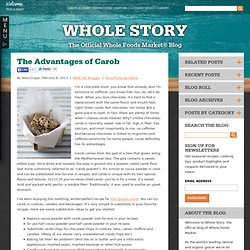 The Advantages of Carob
Naturally Sweet: Discover the Wholesome Goodness of Carob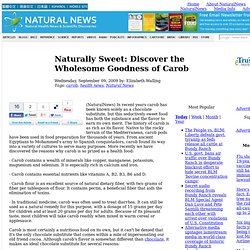 (NaturalNews) In recent years carob has been known solely as a chocolate substitute, but this seductively sweet food has both the substance and the flavor to earn its own merit. The history of carob is as rich as its flavor. Native to the rocky terrain of the Mediterranean, carob pods have been used in food preparation for thousands of years. From ancient Egyptians to Mohammed's army to Spanish conquistadors, carob found its way into a variety of cultures to serve many purposes. More recently we have discovered the reasons why carob is so prized as a health food: - Carob contains a wealth of minerals like copper, manganese, potassium, magnesium and selenium.
Explore all the different types of beans, their wonderful healing power and serving suggestions to make them part of your everyday diet. Here you'll find a discussion of the following beans and their uses: Other types of beans will be discussed on the next pages. Part 2 - Black beans, Haricot beans, Kidney beans, Lima beans (Butter beans), Mung beans, Pinto beans, Green beans Part 3 - Chickpeas, Lentil, Peas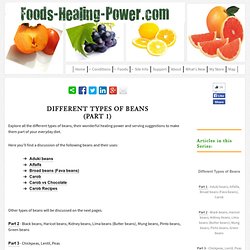 Different Types of Beans (Part 1)
mothernature.com - carob
Carob inhibits digestive enzymes because it contains chemicals known as tannins. It has also been reported to help with weight loss, diabetes and manage cholesterol levels. In addition, carob pulp also has a large amount of phenolic anti-oxidants.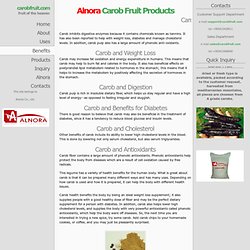 benefits of carob fruit
By Ruth Are you looking for a completely 100% natural, totally unprocessed alternative to teething medication for your baby? Have you ever had epicurean pleasure of tasting carob in its truly raw, unprocessed state? Did you know that you can give raw carob pods, straight off the tree to a teething baby as a rusk to soothe their gums on? How awesome is that? Carob pods are totally unrefined, compared to even the homeopathic stuff you can buy at most health food stores.
The Health Benefits and Many Uses of Carob
Carob health benefit by Ray Sahelian, M.D.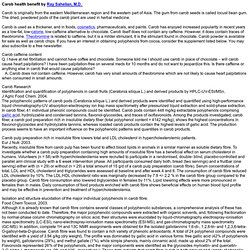 Carob health benefit by Ray Sahelian, M.D. Carob is originally from the eastern Mediterranean region and the western part of Asia. The gum from carob seeds is called locust bean gum. The dried, powdered pods of the carob plant are used in herbal medicine. Carob is used as a thickener, and in foods, cosmetics , pharmaceuticals, and paints.
comment Logged in members can comment, please login to contribute. Sign up now! The Case for Carob Chocolate is an obsession in the western world.
Carob Powder effects: Information on effects, symptoms & Side Effects of Carob Powder
Ahe, the sweet, rich taste of chocolate. Millions of people loves the taste of this decadent dessert. Yet, many people can not taste one sip or one bite of this tasting temptation because they are allergic to it. An allergy reaction to chocolate can show up in many different ways.
Carob: Alternative for Those with Chocolate Allergy » Beyond Allergy
Calories in Bereshit - Natural Carob Syrup | Nutrition Facts and Information
Health Benefits Of Carob
Custom Search Many are the health benefits of carob. Unlike chocolate , carob is actually very nutritious and good for you. Here are some of the nutrients you'll find in carob: Vitamin A Vitamin B (e.g, B1, B2, B3, B6) Vitamin D Calcium Potassium Iron Magnesium Manganese Selenium Fiber Antioxidants Protein
Ceratonia siliqua
Ceratonia siliqua , close-up of female flower. Green and ripe Carob pods. Abaxial and adaxial surfaces of Carob leaflet.