Baking
Chocolate Chili Bites On Saturday night, we had the pleasure of attending the fourth edition of the Paris Potluck, hosted by Alisa and her husband Jean-Yves. This time around, Alisa had suggested that we follow a theme : no more random assortment of everyone's current food obessions!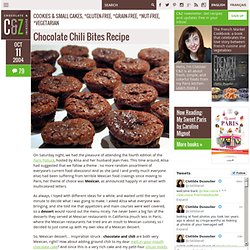 Chocolate Chili Bites
tidsmästarinnan: kladdkaka till många
Om man har många gäster är det smidigt med en kladdkaka i långpanna till efterrätten eller till kaffet. (Och gott!) Kladdkaka i en långpanna: 8 ägg 10 dl socker 1 tsk salt6 dl vetemjöl knappt 3 dl kakao en liten puff vaniljsocker om man vill 400 gram smält smör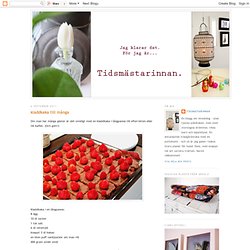 I must begin by saying where the recipe originated, if in fact it originated anywhere...really. I think bread has been baked for centuries using flour, salt, water, and yeast or other form of leavening.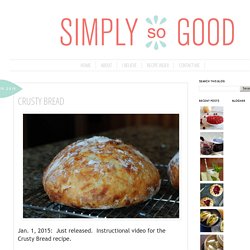 Naan
Owning a dairy goat means having a lot of dairy products on hand at all times.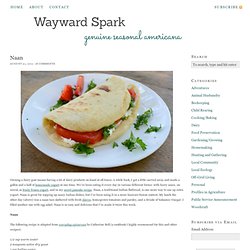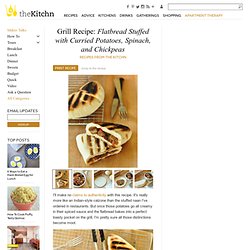 I'll make no claims to authenticity with this recipe. It's really more like an Indian-style calzone than the stuffed naan I've ordered in restaurants. But once those potatoes go all creamy in their spiced sauce and the flatbread bakes into a perfect toasty pocket on the grill, I'm pretty sure all those distinctions become moot.
Grill Recipe: Flatbread Stuffed with Curried Potatoes, Spinach, and Chickpeas | Apartment Therapy The Kitchn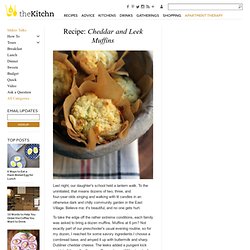 Last night, our daughter's school held a lantern walk. To the uninitiated, that means dozens of two, three, and four-year-olds singing and walking with lit candles in an otherwise dark and chilly community garden in the East Village.
Recipe: Cheddar and Leek Muffins | Apartment Therapy The Kitchn
A recent New York Times dining section included a piece on savory French quick breads, cakes salés.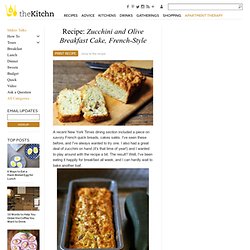 Recipe: Zucchini and Olive Breakfast Cake, French-Style | Apartment Therapy The Kitchn