Arquitectura
Search. Absolute Fonts Archive.
Whitezine
The Bourke House By Pacific Environments, A Natural Contemporary Living Space Design | Zeospot.com. The Bourke House Night Architecture Design A nice living space design which called the Bourke House is completed designed by the Pacific Environments Architects in Buckleton Bay, Matakana, New Zealand.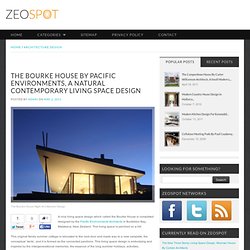 This living space is perched on a hill. This original family summer cottage is relocated to the next door and made way to a new campsite, the conceptual 'tents', and it is formed as the connected pavilions. This living space design is embodying and inspired by the intergenerational memories, the essence of the long summer holidays, activities, collections, connections and the stories.
This house design is an exposed, sensitive, rural coastal environment which is positioned on a prominent peninsular with the spectacular views which complimenting the adjacent and recently completed Guesthouse and Boatshed in a rural Kiwi vernacular.
Archdaily
Brazilian-architects.com. Open buildings. Plataforma arquitectura. Noticias de Arquitectura. Boticas de Arquitectos, Estudiantes de Arquitectura, Universidades de Arquitectura, Empresas del sector de la Arquitectura. ¿Cómo definiríais la arquitectura que hacéis?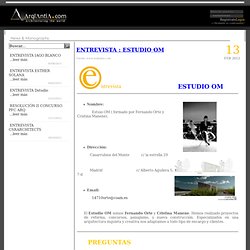 ¿y a vosotros como arquitectos? Nuestra arquitectura es personal, optimista y sensorial. Como profesionales somos artesanos entregados, no creemos que haya una estética a imponer por encima de las necesidades del cliente. BIG | Bjarke Ingels Group. Justiniano&meyer curriculum. E-mail ; vjustiniano@tie.cl jorgemeyer@tie.cl R.U.T: 78.415.970-1 Oficina miembro de la A.O.A. y Registro Consultores MOP. 1ª categoría O.A. 6.1.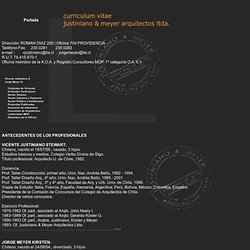 Vicente Justiniano S. Jorge Meyer K.
Archello
---