Morning Coffee
Welcome to EarlyWord. Thanks for joining us. Below is some information on the site. Every day, we post stories about books you need to know: Each Friday, we post our New Title Radar, to alert you to the titles you need to know the following week; the ones that will grab headlines, new titles by repeat popular authors and a "Watch List" of books that may take off through word of mouth.Throughout the week, we issue holds alerts on titles that are building unexpectedly long wait lists, readers advisories on titles with popular appeal, plus information on media attention on books.On Thursdays, we look at best seller lists, highlighting debuts and breakout authors.We also alert you to books being made into movies.You can sign up for our RSS feed, follow us on Twitter, or, if you don't need daily information, you can also sign up for our weekly newsletter, delivered every Friday. In addition to book news, EarlyWord offers many other features:
The Publisher | Librarian Connection About EarlyWord » EarlyWord: The Publisher | Librarian Connection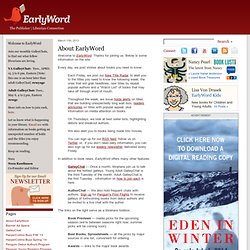 My Portfolio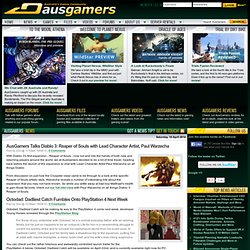 AusGamers News - AusGamers.com
Independent developer Jason Rohrer has revealed that his upcoming game Castle Doctrine will be getting more expensive as time goes by rather than the typical cheaper trend, due in part by the damage he believes is caused by sales and discounts like Steam's. Taking to a new blog post, Rohrer argues that the recent trend of deep discounts through digital distribution doesn't make as much sense compared to your typical retail bargain bin, arguing that that they don't actually do much good for both fans or developers. "But I suspect that something different is happening. Something that is arguably bad for players, and possibly bad for developers as well.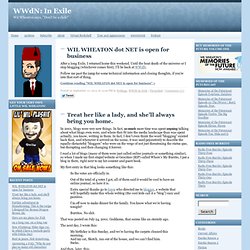 In 2001, blogs were very new things. In fact, as much more time was spent arguing talking about what blogs even were, and where they fit into the media landscape than was spent actually, you know, writing in them. In fact, I don't even think the word "blogging" existed back then, and whenever it arrived on the scene, it was used pejoratively to describe the equally-distasteful "bloggers" who were on the verge of not just threatening the status quo, but disrupting and then changing it forever. I read a lot of blogs (many of them were just called online journals or something similar), so when I made my first stupid website at Geocities (RIP) called Where's My Burrito, I put a blog in there, right next to my hit counter and guest book.