How to's
Making precise selections in Photoshop is an essential skill that every designer needs. As a print designer, you will find yourself using selections to remove objects from their background to place within ads. As a web designer, you might extract an image and place it on a website with no background. If you are a photographer, you might make a selection to remove blemishes or other unwanted features from an image. You can't get around it; everyone uses selections, and if you make excellent selections, you'll end up with excellent work.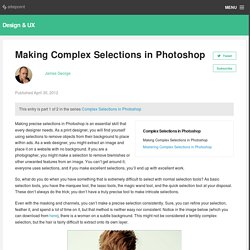 Making Complex Selections in Photoshop - DesignFestival » For Web Design Trends | Inspiration | Design Theory | Colors | Web Fonts | UX | Photoshop | Tutorials and more
**** UPDATE: I have put a help portal on my website! You can visit it and post animations that you need help with... I will do my best to leave feedback for everyone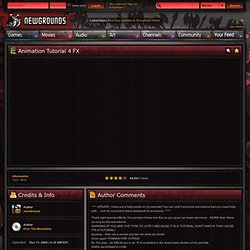 Animation Tutorial 4 FX
ChongToons.com (beta 2) Character Animation - Beginning Story Development Course
A very simple Photoshop tutorial that will show you how to make a realistic black and silver metal textures. Enjoy the tutorial in HD video quality and learn how to use Photoshop effects. Also, read text version of metal texture photoshop tutorial, and download hi-res metal textures Size: 3.25 MB Format: PSD Keywords: make a realistic texture in Photoshop, Photoshop video tutorial, stepping into Photoshop Author: PSD Graphics Video Tutorial: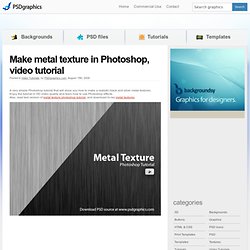 Make metal texture in Photoshop, video tutorial | psdGraphics
Free ZBrush Tutorials
Cool Illustrated Facial Expressions | Abduzeedo | Graphic Design Inspiration...
itchy animation - illustration and tutorials by Richard Yot