Magazines and Blogs
Arth and nitya. Murphy Bed Blog — Solutions for Small Spaces. Superuse.org: Where recycling meets design. "And the Great Furniture Festival Begins" – Alice Rawsthorn. Dezeen architecture and design magazine. Design Observer. Decomodo. BLDGBLOG. eVolo | Architecture Magazine.
News, views and jobs from Inside Housing - Home. Home Page | New Urban Network. Magazine - GreenBuilder. IN OUR CONSTANT PURSUIT of greater corporate sustainability, we realized that, like great homes and products, Green Builder magazine has to provide long-term value to our readers in order to have a prolonged shelf-life.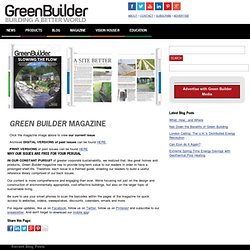 Therefore, each issue is a themed guide, enabling our readers to build a useful reference library comprised of our back issues. Our content is more comprehensive and engaging than ever. Graphics, Digital, Interior, Print, Retail, Design News & Jobs | Design Week. Sustainable Industries | The Business Source for Leaders of the New Economy. World Architecture News, Official Home Page, architecture news, architecture jobs. Dwell - At Home in the Modern World.
Architecture, kitchen and bathroom design: EcoFirstArt.com - Recycled and Sustainable Fine Art, Jewelry, and Apparel. Publications. The following is an excerpt from Sean Lally's The Air from Other Planets, A Brief History of Architecture to Come.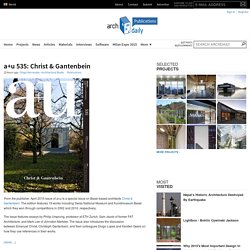 The book introduces the reader to an architecture produced by designing the energy within our environment (electromagnetic, thermodynamic, acoustic, and chemical)– an architecture that exchanges walls and shells for a range of material energies that develop its own shapes, aesthetics, organizational systems, and social experiences. Energy becomes its own enterprise for design innovation; it becomes the architecture itself.
One of architecture's primary acts is to define the spatial boundaries that organize and hold specified activities within them. The $300 House Blog. Note: the letter has been slightly edited to make the author's meaning more clear...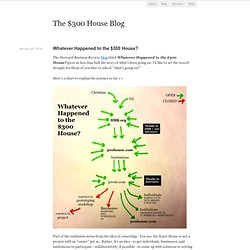 Christian After building several houses in Africa (Sudan, Ethiopia) and Asia (Srilanka, Nepal). I decided to create my own association - Surya - which would take the problems on more comprehensively. City Home Design. The Designers Accord. Urbarama - Atlas of architecture. Footprint. OpenBuildings / the crowdsourced buildings database. ..: PIONEER OF ARCHITECTURAL JOURNALISM :.. SKALA+ Magazine: Architecture, Interior Design and Product Design. Www.architectural-review.com. CTN Green Magazine Video - Green news, Eco Sustainable Style in a Free Green Magazine. Green News and Opinion on The Huffington Post. TreeHugger. Ecofabulous - Stylish, Sustainable Living.
Small Home, Small House, Tiny Home, Tiny House | small, simple, modular, prefab, modern, solar, plans, kits & design @ small house style. Core77 / industrial design magazine + resource / home.
---