Designing for small spaces
Transformer Apartment [VIDEO]
About us From left to right, Yuki Sugihara, Munetaka Ishikawa, and Toshihiko Suzuki Address:1-14-14 Tounkyo bld. 4F Uchikanda Chiyoda-ku Tokyo 101-0047 Japan Tel/Fax :81-3-3293-2211 E-mail:info atelier-opa.com Member Yuki Sugihara
Atelier OPA » About us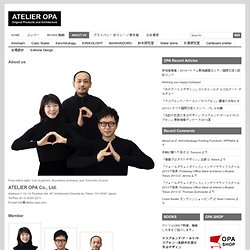 Award-Winning Suite of Suitcase Rooms from Toshihiko Suzuki Architect
Another ingenious design for saving space comes from Toshihiko Suzuki Architect – 3 complete foldaway rooms: KENCHIKUKAGU. The firm has won a well-deserved design award for the concept. The shortest becomes a kitchen, the middle height one becomes a stowaway office, and the tallest is a guest bedroom. These instant rooms would be useful to anyone wanting to save space (and money!)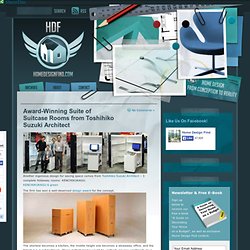 Studiomama
"Adorably modern" This was probably one of my favorite hotels ever. Kevin W., TripAdvisor "I love the POD Hotel" I love the POD - it's a fun place and it makes staying in Manhattan affordable. This is my second stay and I recommend it highly.
New York City Hotels: Pod Hotel Manhattan NYC discount accommodations near Radio City Music Hall Rockefeller Center Times Square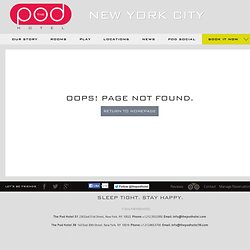 Loading Results... Make Space With Clever Room Dividers (22 photos) These room dividers not only maximize space, they also double as works of art.
Small Spaces - Small Bathroom Pictures, Small Kitchen Design & Small Space Decorating