Designing for small spaces
Transformer Apartment [VIDEO] Atelier OPA » About us. About us From left to right, Yuki Sugihara, Munetaka Ishikawa, and Toshihiko Suzuki Address:1-14-14 Tounkyo bld. 4F Uchikanda Chiyoda-ku Tokyo 101-0047 Japan Tel/Fax :81-3-3293-2211 E-mail:info atelier-opa.com Member Yuki Sugihara.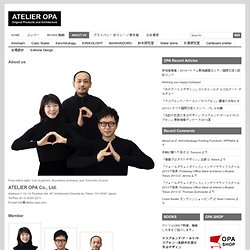 Award-Winning Suite of Suitcase Rooms from Toshihiko Suzuki Architect. Another ingenious design for saving space comes from Toshihiko Suzuki Architect – 3 complete foldaway rooms: KENCHIKUKAGU.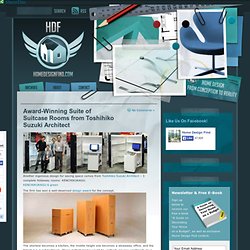 The firm has won a well-deserved design award for the concept. The shortest becomes a kitchen, the middle height one becomes a stowaway office, and the tallest is a guest bedroom. These instant rooms would be useful to anyone wanting to save space (and money!) Apartment Therapy. Micro compact home | welcome.
Studiomama. Tumbleweed Tiny House Company. New York City Hotels: Pod Hotel Manhattan NYC discount accommodations near Radio City Music Hall Rockefeller Center Times Square. Small Spaces - Small Bathroom Pictures, Small Kitchen Design & Small Space Decorating. Loading Results...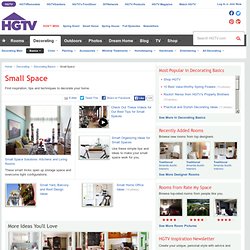 Make Space With Clever Room Dividers (22 photos) These room dividers not only maximize space, they also double as works of art.
---