Sources Images/Illustration/Art
Art Today - art & design portal
Grapheme is a new permanent installation at Museum Wiesbaden created by Robert Seidel. "Hand-drawn sketches were the starting point for the installation grapheme. They delineate the artist's initial creative idea and serve as the basis for the films projected, as well as for the form of the projection sculpture itself. These sketches are translations of memories and associations, which the artist, like in a diary, has captured from the most varied places and stations of life.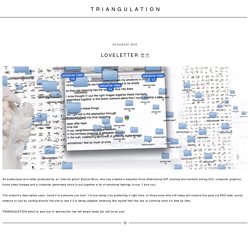 HUMMINGBIRD LOVE GORILLA
By the way...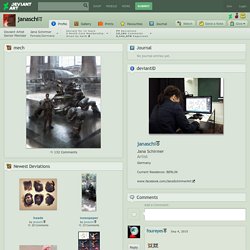 janaschi on deviantART
Hi everyone! Wow, I havent been here for ages! To be honest I was just too busy with life (moving, working a lot in Berlin as a concept artist at sixmorevodka, working as a freelancer again, traveling and so on.) so I neglected this site too much, I was mostly active on facebook during the last 2 years.
"If people are good only because they fear punishment, and hope for reward, then we are a sorry lot indeed." ~Albert Einstein Hi*Fructose recently posted my painting "A Moment Alone" on it's facebook page (it's facebook offical!
EricFortune
Cupcakes and Soda