For the home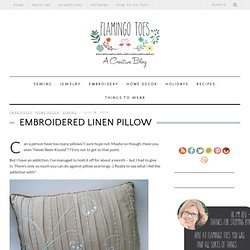 Embroidered Linen Pillow
Can a person have too many pillows? I sure hope not. Maybe so though. Have you seen "Never Been Kissed"?
Do you use interfacing? For making bags, bowls? Or in clothes making? If your answer is positive, I am sure you have many leftovers, small scraps you don't want to throw to the trash.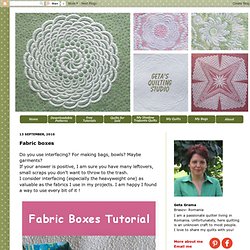 Fabric boxes
We have a fantastic stationer in Amherst called Hastings and my favorite part of the store is where they stock the office supplies. They seem to have all of the genuine, plain jane, almost old fashioned type stuff — air mail envelopes and manila envelopes, and craft paper envelopes you can buy individually. You know what I mean.
Improv Diary
SewingInstructions
RecycleMicol's Photostream
Although IndieSpotting.com is officially closed to the public, our original projects and designs have found a happy new home on the ZEST Digital Magazine Blog. Be sure to follow the ZEST blog and subscribe to the magazine for brand new projects and inspiration. Here's the latest from the blog! Browse below to find previous IndieSpotting projects ~
Blah, Blah, Blah. Connect the dots. This blog is now an archive only.
The Small Object Steno Pad » Pumpkin Petals + Wooden Acorns