Poetry
Poetic Form: Found Poem
Found poems take existing texts and refashion them, reorder them, and present them as poems.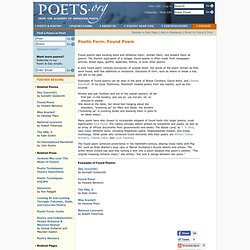 MSA 2009 Slam Poetry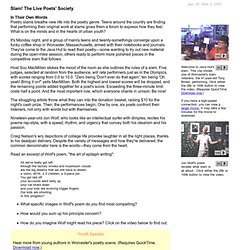 Slam! The Live Poets' Society
Poetry slams breathe new life into the poetry genre.
Educator Brenda Dyck reflects on how she used a Poetry Slam, an event in which student-poets perform their work and are judged by members of an audience, to refocus her students. She shares how her students took this 1980s art form and turned it into an opportunity to connect with their peers and teachers. Included: Benchmarks for student presentations plus links to additional poetry-slam resources.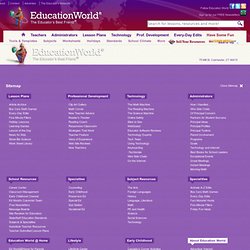 A Poetry Slam Cures the Blahs
The Poems « Middle School Poetry 180
These are not hyperlinked (sorry) but you can do a search near the bottom of the right-hand column.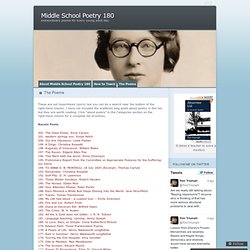 Lesson Plans: Self-Esteem through Literature and Music (Middle, Music)
Used Furniture Review
Elephant Engine High Dive Revival Preview on Vimeo
AFTDTM
Shane Koyczan - We Are More
Shane Koyczan - Beethoven
Taylor Mali performs "Undivided Attention"
Like_youknow
Talib Kweli - Def Poetry Jam
Def Poetry - KRS-One & Doug Fresh - 2nd Quarter
Scratch & Dent Dreams--Slam Poetry
A Finger, Two Dots Then Me - Trailer
Derrick Brown - Come Alive
Slam Poem; I'm taking my ball and going home (Scott)
STOP AT 3 MIN. DROPS THE F BOMB by magonzo14 Dec 5
Slam Nuba, Volume Knob
2011 Teen Poetry Slam Semis 1, Noah