Wordpress Plugins
Quick Page/Post Redirect Plugin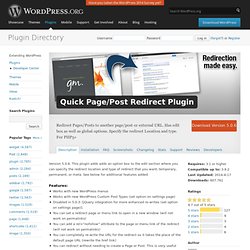 Version 5.0.2. This plugin adds adds an option box to the edit section where you can specify the redirect location and type of redirect that you want, temporary, permanent, or meta.
rankWP - tracking and ranking WordPress.org plugins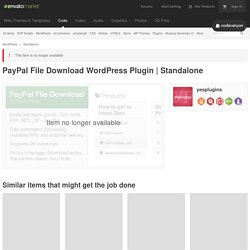 PayPal File Download WordPress Plugin
PayPal File Download for WordPress is the easiest way to sell digital content.