Bande_passante
proof.ovh
Index of /
http://proof.ovh.net/
What is Tsung ? The purpose of Tsung is to simulate users in order to test the scalability and performance of IP based client/server applications.
Test the Performance and Scalability of Your Web Applications With Tsung | BeeBole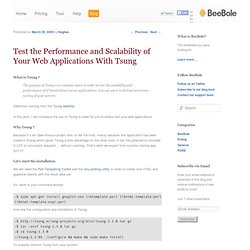 PhpMyOvh - Aperçu - OVH Projects
Peacekeeper - The Browser Benchmark from Futuremark Corporation
If you're new here, you may want to subscribe to my RSS feed and if you have questions related to your ubuntu system post question to our forums.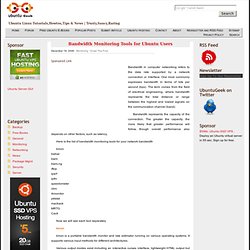 Bandwidth Monitoring Tools for Ubuntu Users 
accueil