SOCIAL MEDIA EVENTS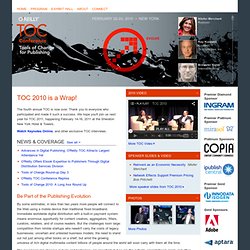 The fourth annual TOC is now over. Thank you to everyone who participated and made it such a success. We hope you'll join us next year for TOC 2011, happening February 14-16, 2011 at the Sheraton New York Hotel & Towers.
O'Reilly Tools of Change for Publishing Conference 2010 - O'Reil
140 Character Conference
Recap – The truth about viral Article initially posted with the Title : 7 truths about viral content on Hypertext Last week was Social Media Week in San Francisco, organized by our good friends at Beyond with some help from Text 100.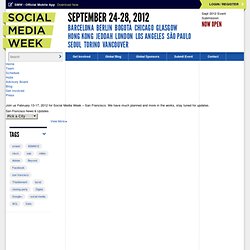 San Francisco — Social Media Week
Your network | OnMedia
Smash Summit
Here's your quick weekly summary of all the latest social media news, including changes and new features on Facebook, LinkedIn, HootSuite, Amazon, Path and Klout: Read →
UPDATE: for a list of speakers, details on picking up the NYCGo Pass & for the TBEX '10 event schedule, click here . The 2009 TBEX event in Chicago was fantastic. We had bloggers large and small (traffic-wise, I mean) fly in from around the world to meet one another, and even groups of road-trippers like Pam, Peter and Kelly who made a trip all the way from Seattle .
TBEX '10 - New York City Here We Come! - Travel Blog Exchange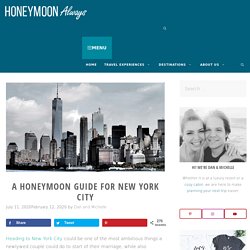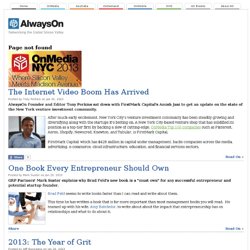 Summit Video Archives | AlwaysOn
This year's 100 top companies -- plus 35 to watch -- are transforming the digital media paradigm into a vital new distribution pathway for forward-thinking, technology-minded product developers and their consumers. The seventh annual AlwaysOn OnMedia 100 represents a bold list of the top emerging companies creating new business opportunities in the world of media, advertising, marketing, social commerce, branding, and public relations.
Blog World Expo | The Original Blogger Conference
DEFRAG 2009
Conferences
Gnomedex - Human Circuitry: a Tech Conference of Inspiration and
World Economic Forum - Sun 31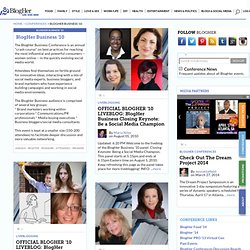 Conferences
The BlogHer Business Conference is an annual "crash course" on best practices for reaching the most influential and powerful consumers -- women online -- in the quickly evolving social media world. Attendees find themselves on fertile ground for innovative ideas, interacting with a mix of social media experts, business bloggers, and brand marketers who have experience building campaigns and working in social media environments. The BlogHer Business audience is comprised of several key groups: * Brand marketers working within corporations * Communications/PR professionals * Media buying executives * Business bloggers/social media consultants