SAN FRANCISCO EVENTS
Invalid quantity. Please enter a quantity of 1 or more. The quantity you chose exceeds the quantity available. Please enter your name.
Vator Splash - Eventbrite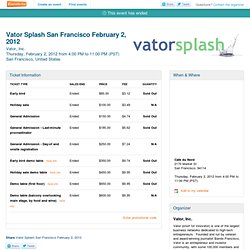 Social Media Week - San Francisco: Schedule for Wednesday Februa
TechCalendar
STC San Francisco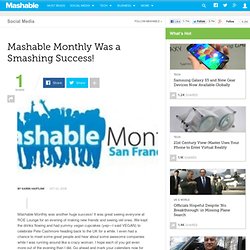 Mashable Monthly was another huge success! It was great seeing everyone at ROE Lounge for an evening of making new friends and seeing old ones. We kept the drinks flowing and had yummy vegan cupcakes (yep—I said VEGAN) to celebrate Pete Cashmore heading back to the UK for a while.
Mashable Monthly Was a Smashing Success!
StartUp SF - Kick Start your Startup! - Mozilla Firefox
ServePath is now GoGrid—same great people and service—just a different name. ServePath and GoGrid have always been the same company and while our name has changed, our industry leading products, performance, customer service and service level agreements continue to grow and improve. What to Expect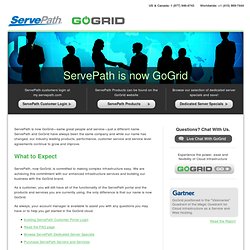 STC Silicon Valley
STC Silicon Valley Chapter (STC-SVC) is one of STC's largest chapters worldwide. We hold monthly meetings on topics of interest to our members. To find out about our next chapter meeting, click on the Meetings link located to the right of this paragraph. To view current job listings, click on the Jobs link located above this paragraph. Clicking on the Employment link on the right displays a list of job sites. We also accept advertising for our site.