PRIMO San Fran Food
TOWN HALL San Francisco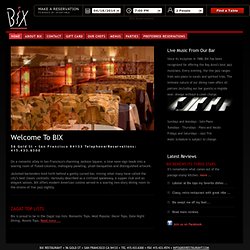 Welcome to BIX Restaurant
On a romantic alley in San Francisco's charming Jackson Square, a lone neon sign leads into a soaring room of fluted columns, mahogany paneling, plush banquettes and distinguished artwork. Jacketed bartenders hold forth behind a gently curved bar, mixing what many have called the city's best classic cocktails. Variously described as a civilized speakeasy, a supper club and an elegant saloon, BIX offers modern American cuisine served in a soaring two-story dining room to the strains of live jazz nightly.
The Blue Plate Restaurant | San Francisco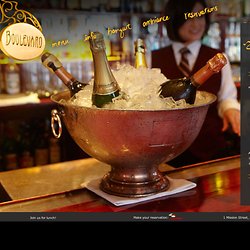 In 1993 Nancy Oakes opened what was to become one of the most popular restaurants in San Francisco and America. Created in partnership with designer Pat Kuleto, BOULEVARD began and continues with Nancy Oakes hearty, flavorful and beautiful cuisine as its centerpiece. Surrounded by Pat Kuleto's timeless Belle Epoque inspired design, Chef Oakes wonderful expression of American regional flavors with a French influenced style has made BOULEVARD a culinary landmark on San Francisco's revived Embarcadero waterfront.
B O U L E V A R D
CIRCA | San Francisco Restaurant, San Francisco Lounge, San Fran
Firefly Restaurant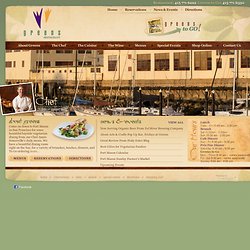 Come on down to Fort Mason in San Francisco for some beautiful bayside vegetarian dining from our Chef Annie Somerville's daily menu. We have a beautiful dining room right on the bay, for a variety of brunches, lunches, dinners, and To Go ordering more... Tues - Fri 11:45 am - 2:30 pmSat 11:00am - 2:30pm Sun 10:30 am - 2:00 pm Sun - Fri 5:30 pm - 9:00 pm Saturday 5:30 pm - 9:00 pm Mon - Thurs 8:30 am - varies seasonallyFri - Sat 8:30 am - varies seasonallySunday 9:00 am - 4:00 pm
Greens Restaurant
Gary Danko
Kokkari
Limon Peruvian Cuisine - Nuevo Latino Fusion | Limon Restuarant
"Top 100 Restaurants - 2013" SF Chronicle "Top new Bay Area restaurants - 2010" "Three Stars" Michael Bauer, SF Chronicle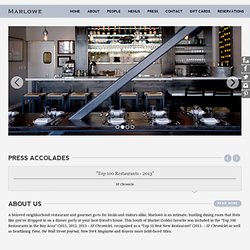 Marlowe
Reservations Our host is available from 3:00pm until close to take your reservation: 415.345.3900 x10 Parking & Valet Service Valet parking is available for $12 - please pull up in the white zone in front of the restaurant, bring our host your keys & we will call the valet company. There are several local parking garages within a one-block walk from the restaurant & street parking is available after 6pm and all day on Sundays. <a href="http://www.opentable.com/single.aspx?rid=25&restref=25&rtype=ism">Reserve Now on OpenTable.com</a>
Millennium Restaurant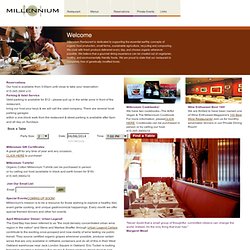 paul K restaurant
PERBACCO: San Francisco Ristorante + Bar
VinoRosso Enoteca Italiana
Special Dining Event: Wine Makers Dinner with Balletto Vineyards Winery Thursday, March 27, 6:00!>> Details & RSVP Classes are on the second Thursday of every month from 6:00 – 7:30, $50 per person – discounts for couples and small parties!
One Market Restaurant
Zuni Café :: San Francisco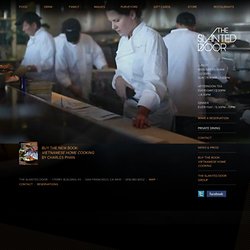 The home of modern Vietnamese cooking We opened the original Slanted Door on Valencia Street in 1995. And our vision is the same now as it was then: To blend Vietnamese cooking techniques and flavors with local ingredients.
The Slanted Door
RN74