Writing
Sharing the Stories. Pistachio Nut. Grammar bytes! Arouse creativity. Arouse your creativity A guest post by Katie Tallo of Momentum Gathering.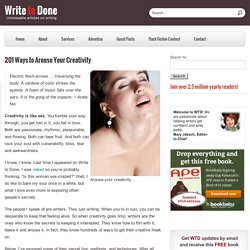 Electric flesh-arrows … traversing the body. A rainbow of color strikes the eyelids. A foam of music falls over the ears. It is the gong of the orgasm. ~ Anais Nin. PABLO NERUDA - Love. Love Because of you, in gardens of blossoming flowers I ache from the perfumes of spring.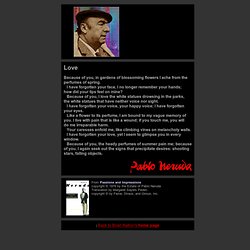 I have forgotten your face, I no longer remember your hands; how did your lips feel on mine? Because of you, I love the white statues drowsing in the parks, the white statues that have neither voice nor sight. I have forgotten your voice, your happy voice; I have forgotten your eyes. Like a flower to its perfume, I am bound to my vague memory of you. Fridge poetry. Dreaming out loud. WriteSomething. From Inspiration to Publication.
---