Bake!
Campfire Delight: 6-Layer Rich Chocolate Malted & Toasted-Marshmallow Cake. There's something about layer cakes that always brings me great comfort–from both making them and eating them.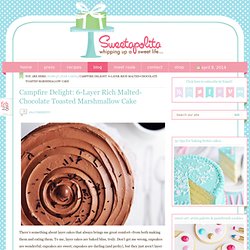 To me, layer cakes are baked bliss, truly. Don't get me wrong, cupcakes are wonderful; cupcakes are sweet; cupcakes are darling (and perky), but they just aren't layer cakes. Perhaps part of the glory of layer cakes is the intrigue of what's beneath all of that swirled frosting, or the wonder of what fills the stacked layers under a perfectly composed exterior.
Carrot Cake Sandwiches | Handle the Heat. The Pastry Affair - Home - Lemon Chocolate Tart. I put all of my recipes through a test.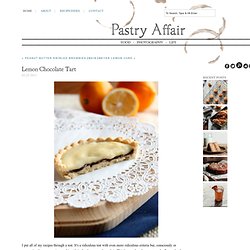 It's a ridiculous test with even more ridiculous criteria but, consciously or unconsciously, every recipe on this website has been sent through it. This lemon chocolate tart was the first and only to pass this test. Only one recipe passed? I imagine you must be thinking. What could this test possibly be? The Pastry Affair - Home - Apple Cinnamon Cake. An apple a day keeps the doctor away, so says the old proverb.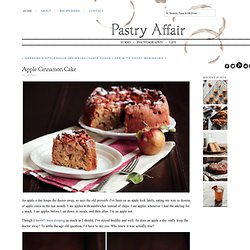 I've been on an apple kick lately, eating my way to dozens of apple cores in the last month. I ate apples with sandwiches instead of chips. The Pastry Affair - Home - Banana Cake with Chocolate Glaze. Banana cake is as unpretentious as bread and butter or toast spread with strawberry jam.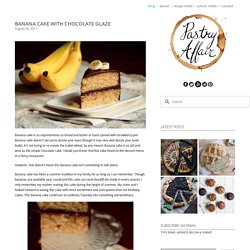 Banana cake doesn't set out to dazzle your eyes (though it may very well dazzle your taste buds). It's not trying to re-create the (cake) wheel, by any means.
---