Paper & Fabric
How to make an accordion fold envelope book
Recycle paint chips into tree art
This awesome 18 Days Series project for D.I.Y. Origami Box Ornaments comes to us from Samantha Miller of Paper Red Shoes. I love the idea of hanging these for display (like she's done in the photo at the end of this post).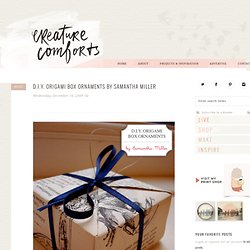 D.I.Y. Origami Box Ornaments by Samantha Miller
Want a cute, simple decoration that you can make in minutes?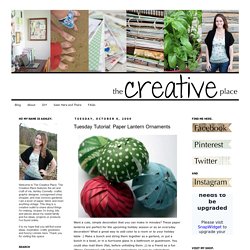 In gift wrap emergencies when you've got the present but need some wrapping, here's an idea for turning a magazine page into a bow.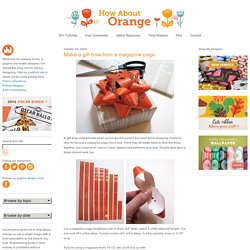 origami paper wreath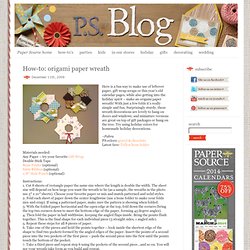 Here is a fun way to make use of leftover paper, gift wrap scraps or this year's old calendar pages, while also getting into the holiday spirit – make an origami paper wreath! With just a few folds it's really simple and fun.
I'm taking the downtime after the holidays to start thinking about next year's holiday. Seriously. I hope that if I put a little pre-planning in now I'll have a smooth sailing Christmas next year.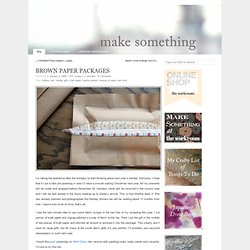 BROWN PAPER PACKAGES at make something
Kitty Hat from old sweater
October 5th, 2012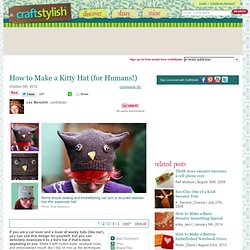 How to Make Necktie Valentines - CraftStylish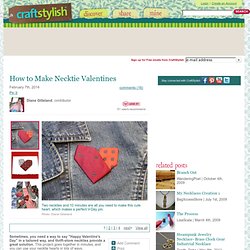 February 12th, 2013 45 users recommend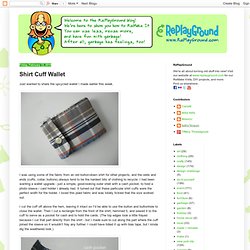 Shirt Cuff Wallet
Just wanted to share the upcycled wallet I made earlier this week. I was using some of the fabric from an old button-down shirt for other projects, and the odds and ends (cuffs, collar, buttons) always tend to be the hardest bits of clothing to recycle. I had been wanting a wallet upgrade - just a simple, good-looking outer shell with a cash pocket, to hold a photo sleeve / card holder I already had.
TEN minutes to make this...no kidding.
pillowcase apron
Recycling Neckties
Every time I go to the thrift store, I can't help but walk down the aisles full of neckties and think about all of the possibilities for transforming them into something new.