Gardening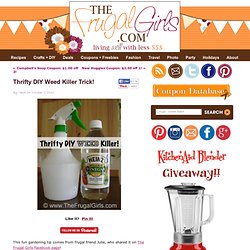 This fun gardening tip comes from frugal friend Julie, who shared it on The Frugal Girls Facebook page !
Vinegar Weed Killer in Frugal Tips, Homemade Cleaners
Container Gardening Ideas - Do It Yourself
Newspaper Seedling Pots
These seedling pots will disintegrate easily, they do not allow for overwatering, and they are free! I definately prefer them to last year's egg carton method. You'll need: some newspaper & a small bottle (my ibuprofin bottle works great)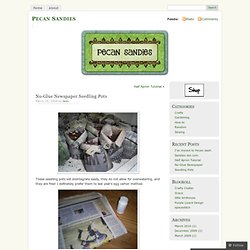 Noodlehead Sprinkler | Use your Noodle, Get a Noodlehead
Sunset.com Succulent garden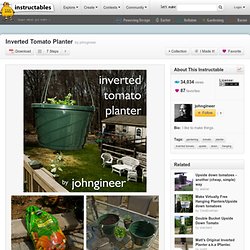 Inverted Tomato Planter
I've been making these for the past couple years and people often ask me how I do it. Today I decided to document my method for creating these wonderful, space-saving planters that let you grow delicious tomatoes in the tiniest of spaces. The design is simple: it's basically a hanging planter with a hole cut into the bottom and a tomato plant pushed through the hole.
I have absolutely no idea. I was absent the day the good Lord passed out green thumbs. No joke.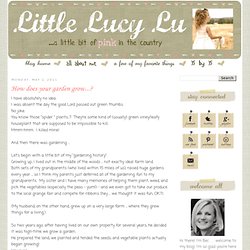 Little Lucy Lu: How does your garden grow...?