Indian Food
Welcome to Fauzia's Kitchen Fun | Fauzia's Kitchen Fun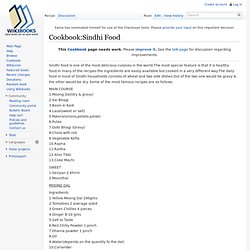 Sindhi Food Cookbook
Sindhi food is one of the most delicious cuisines in the world.The most special feature is that it is healthy food.In many of the recipes the ingredients are easily available but cooked in a very different way.The daily food in most of Sindhi households consists of wheat and two side dishes.Out of the two one would be gravy & the other would be dry.
Absolutely Perfect Palak Paneer Recipe
January 5th, 2007 filed under Paneer (Indian Cheese), Vegetables Curry / Gravy Palak Paneer is creamy spinach with paneer (indian home made paneer). This is a very popular with youngsters and served in every indian resturant.
Palak (Spinach) Paneer | Manjula's Kitchen | Indian Vegetarian Recipes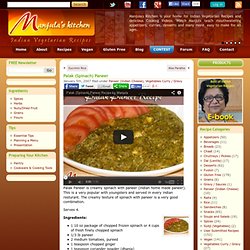 This is definitely not a Valentine's Day dish.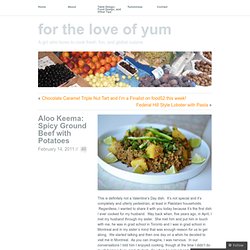 Aloo Keema: Spicy Ground Beef with Potatoes « for the love of yum
Things are hectic lately. We're about to move, which is always a stressful time.
Chicken Shami Kebabs « for the love of yum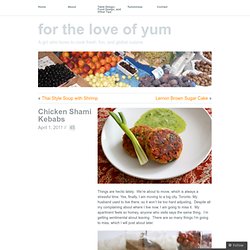 HOME | ABOUT | MEDIA | FAQs | INDIAN 101 | A-Z INDIAN COOKING | RECIPES
Hooked on Heat Recipe Index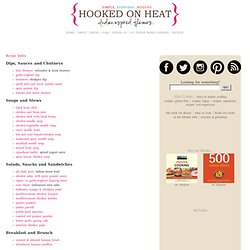 Curry In Kadai