Podcasts
jobs: Science Podcast Archive
Image credit: Stockbyte/Punchstock Our free podcasts feature engaging audio interviews on diverse career issues relevant to today's scientists, including funding, networking and mobility. Listen to tips and insights from leading scientists and careers advisers to help you develop your career or find your ideal science job. You can listen to individual podcasts by clicking on the links below (the MP3 file will play in your media player).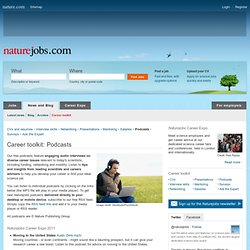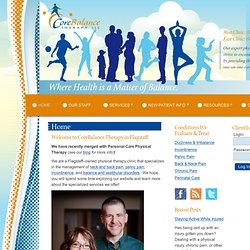 CoreBalance Therapy-podcasts
Welcome to CoreBalance Therapy in Flagstaff We have recently merged with Personal Care Physical Therapy (see our blog for more info)! We are a Flagstaff–owned physical therapy clinic that specializes in the management of neck and back pain, pelvic pain, incontinence, and balance and vestibular disorders. We hope you will spend some time exploring our website and learn more about the specialized services we offer!