Organizations
unnamed pearl
Pointer Rescue Needs Your Help!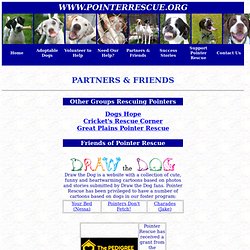 Dogs Hope Cricket's Rescue Corner Great Plains Pointer Rescue American Kennel Club (AKC)American Pointer Club(AKC "parent" club for the Pointer breed in the US)Wilderness Pointer Club of Virginia, Inc.
South Jersey Rescue
West Jersey Volunteers for Animals
Salem County Humane Society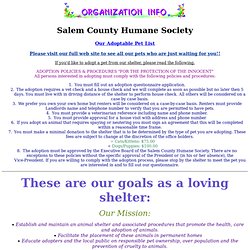 ADOPTION POLICIES & PROCEDURES "FOR THE PROTECTION OF THE INNOCENT" All persons interested in adopting must comply with the following policies and procedures: You must fill out an adoption questionnaire application.
Maddie & Friends Inc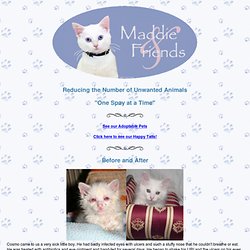 Reducing the Number of Unwanted Animals
Finally Home Farm
QUACK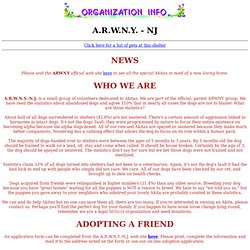 Please visit the ARWNY official web site here to see all the special Akitas in need of a new loving home. A.R.W.N.Y.-N.J. is a small group of volunteers dedicated to Akitas.
A.R.W.N.Y. - NJ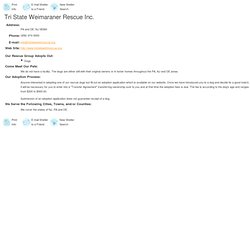 Anyone interested in adopting one of our rescue dogs but fill out an adoption application which is available on our website.
Tri State Weimaraner Rescue Inc.