Genealogy
Don't Overlook Agricultural Census
Don't Overlook Agricultural Census By James Pylant Although the population schedules of the federal censuses are far more telling as far as identifying members of a household, agricultural schedules also record information of interest to the genealogist. These records are largely overlooked, perhaps because researchers are just not familiar with them. Most libraries do not have these film rolls, which like the population schedules, were filmed by the National Archives. Beginning with the Seventh Federal Census (1850), a schedule of "Agricultural Productions" listed the holdings of individual farms.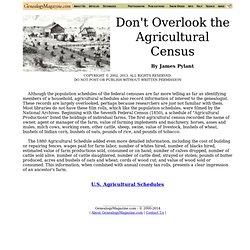 National Archives
Family History Library
Public Records USA: State & County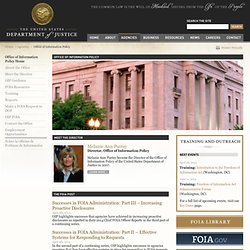 Freedom of Information Act (FOIA)
March 15th, 2013 Sunshine Week meeting of the FOIA IT Working Group continued the discussion of finding efficiencies and identifying areas for improvement in FOIA administration. March 14th, 2013 OIP and Civil Division digital-FOIA pilot program highlights the benefits of leveraging digital tools in the processing of FOIA requests.
United States Free Public Records
Fast access to United States public record sources at the state level. Additional United States public records links can be found on our United States county and city level pages. United States - Statewide Public Records Links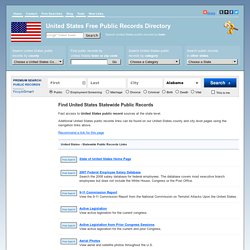 SSDI and Obituaries Social Security Death Index (SSDI) the majority of the records in the Social Security Death Index are for deaths that occurred after about 1962 Obituaries Archive Search
Searchable Death Indexes & Databases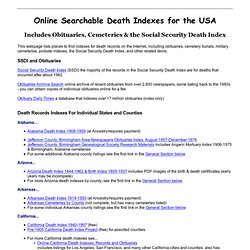 FamilyLink.com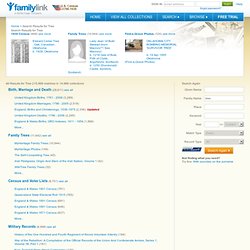 Search Results for Tree All Results for Tree 369,050 matches in 15,339 collections
US Land Records
UK- Ancestry.comSearch Historical Records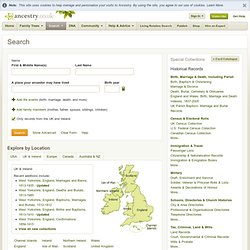 Go to Old Search Hide Advanced Show Advanced Clear Form Search Name Add life events (birth, marriage, death, and more) Add family members (mother, father, spouse, siblings, children)
RootsWeb
Welcome - 1940 Census
Genealogy & Family History | Search Family Trees & Vital Records
WorldConnect Project
Ancestry World Tree The Ancestry World Tree contains nearly 400 million names in family trees submitted by our users. The Ancestry World Tree is the largest collection of its kind on the Internet. Search Instructions Do not use commas between person or place names, and do not place periods after abbreviations. You can search on pieces of information, such as "Nov" or "1848" or "Cooper."
World Tree - Ancestry.com
- Ancestry.com
Free Genealogy and Family History Online - The USGenWeb Project